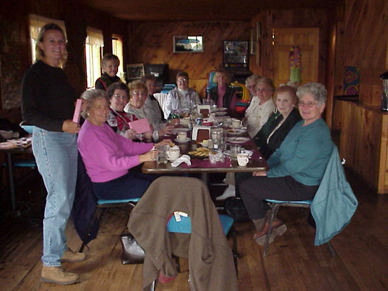 The twelve ladies who comprise the Elk Mountain Tea Party, along with their guests, attend their monthly social meeting.
Meetings are hosted by the members at their home, or their locale of choice. The November 2001 meeting was hosted by "Aunt" Eleanor Hunter at Chets Place, one of the groups' favorite meeting places.
The ladies have been meeting in the Elk Mtn Area continuously for the past 43 years.