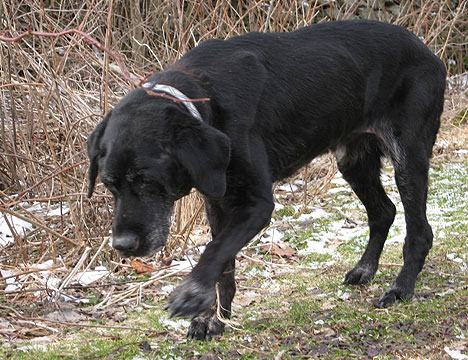 Daphne Aurora Suraci
October 10, 1998 – March 18, 2013
Final patrol around the yard this morning.
One of the best dogs ever.
Grateful to have had her as a friend,
she was there when I needed her.
I did my best to be there for her.
Happy trails – Peace be the journey.