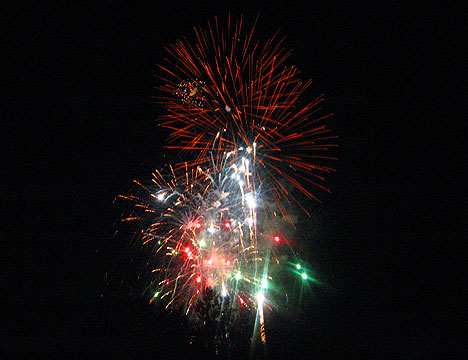 Already last evening, one could hear distant reports of fireworks echoing through the valleys around The Hill.
Tonight promises more of the same, and the weather is forecasted to be archetypical 4th of July – hot!
Why not stop by Stone Bridge this evening and enjoy Party on the Patio with Blue London?
And if you don't get your fill of music and fireworks tonight, keep in mind, the Union Dale Fire Company Picnic next week will include music nightly, and fireworks on Friday the 12th!