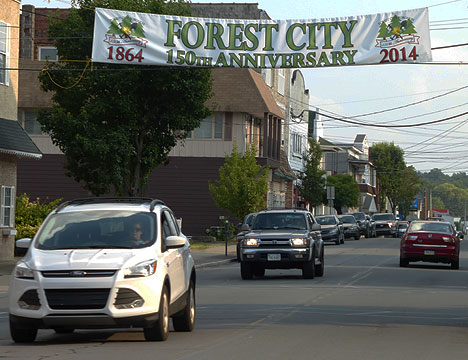 "So named being settled in heavy forests" is the phrase that greets residents and visitors as they enter Main Street
Forest City, also known as a "mile of hospitality".
Tonight and tomorrow is the perfect time to come out and explore Forest City during it's 150th anniversary celebration.
From local sculpture, art, and literary events to pierogi eating contests – there's something for everyone!
Check the Wanderlist for events, and click the link below for a printable schedule of events to take with you while
wandering about this wonderful town!