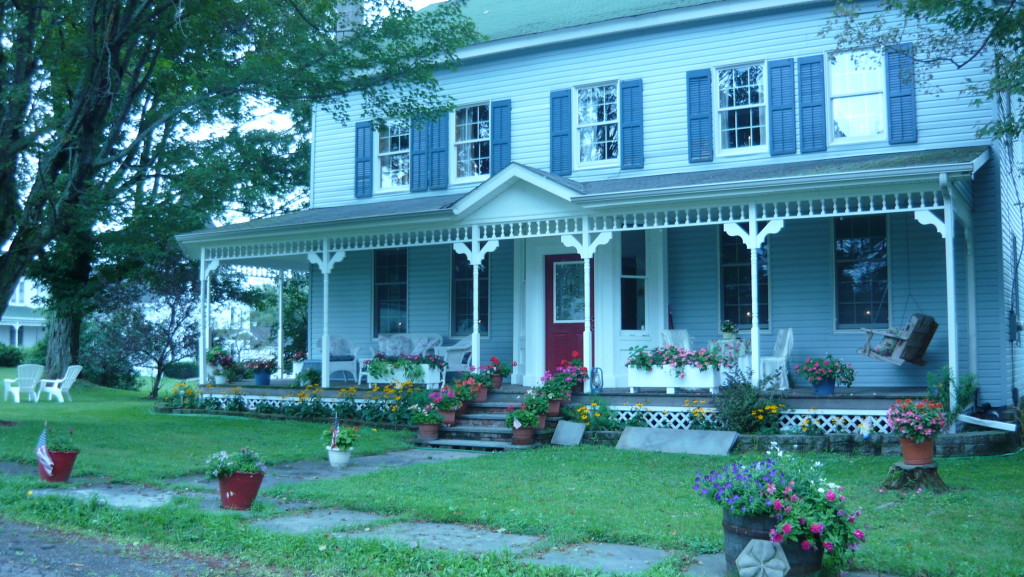 378 Great Bend Turnpike, Pleasant Mount, PA 18453
6 Bedrooms – 3 bathrooms
Large, beautiful home has 5 bedrooms & 2 baths upstairs with a family room. The downstairs has a bedroom with a woodstove and a bath, kitchen, dining room, utility room and living room with a woodstove. You can create your own Bed & Breakfast with this many rooms!! Basement is unfinished stone foundation. There is a full attic with stairs.
Also included in this sale is a small rental cottage that has 1 bedroom, 1 bathroom and living room/kitchen combined. All new windows in it with vinyl siding. Currently rented.
There is also a 1400 sq ft convenient mart/restaurant included. It has parking for 30 cars, gas pumps, 1 tank leaded, 2000 gallon, 1 unleaded 2000 gallons all on 1 acre. Includes tables, chairs, stools, stoves, ovens, refrigerator…everything you need to get started. The business could be sold separately from the house and rental cottage.
This home can be made into a bed and breakfast and has the potential for substantial income. The restaurant/convenient mart was very busy and profitable before it closed in 2008 due to the death of the owner.
It is a very rural area and a safe place to raise a family. Across the road is a community center and a library.  Close to Elk Mountain Ski Area, State Game Lands for fishing and boating, snowmobile trails, Rails to Trails for hiking, biking and walking and right next to a small park with benches and a monument where the annual 4th of July parade is.
$285,000 for entire lot
Or
$165,000 for house
$150,000 for commercial – store/restaurant/gas pumps
– contact person, email, telephone
Sandra Sheerin –  sandrasheerin@gmail.com
Additional information is available on Zillow – link is here for anything else you need:
http://www.zillow.com/homedetails/378-Great-Bend-Tpke-Pleasant-Mount-PA-18453/121812899_zpid/