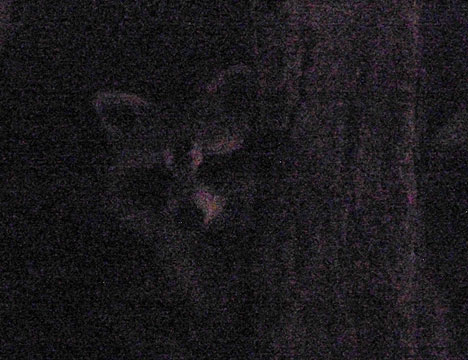 While driving home late Saturday night, I noticed scurrying at the edge of the light cast by my auto's headlights.
I moment later, I saw this fellow hurry up a tree as mother and sibling darted into the darkness.
This was the first raccoon spotted this summer. Those beings are pretty shy, and are rarely seen around here during the day.
A nice treat to see this family on one of the last few Summer evenings.