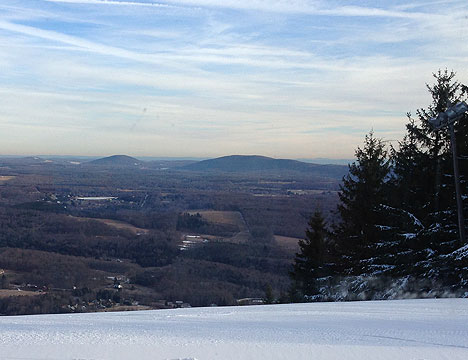 For the past month it's been difficult to not think about skiing.
December's unseasonable warmth, generally agreed upon as being unprecedented, kept us from the slopes until this past Tuesday.
Late last week the weather cooled to the point that the Elk Snow Crew and Groomers could work their magic and coat several slopes with enough snow to satisfy our cravings for skiing.
A brief warmup this weekend will be followed by seasonably cold weather – plenty cold for The Crew to open more and more terrain next week.
Finally, Winter seems to have arrived!