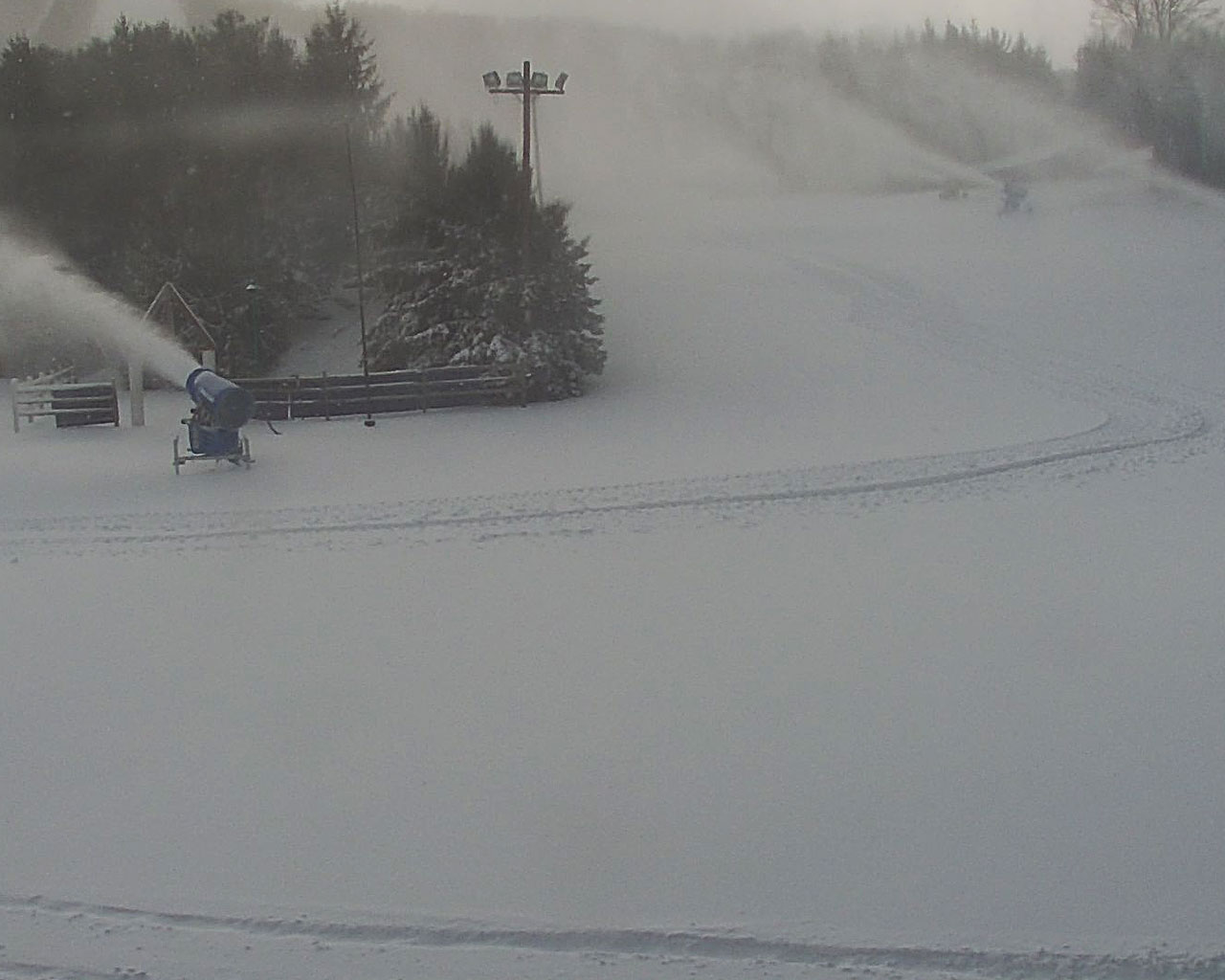 A strong wind recently changed the weather for the better. Arctic cold is now creeping into the neighborhood. Lake effect squalls have dusted the neighborhood with a festive coating of snow.
Temperatures might get above freezing on Monday. Otherwise, 20's and teens will rule for the next few days.
The distant roar of the snow guns have kept us company day and night for the past days. Long johns, new gloves and goggles have been waiting in the ski bag since last Spring.
There are murmerings in the neighborhood, echoing the hope, and the likelihood, that we'll be downhill skiing sometime this week…
Check www.elkskier.com for details.