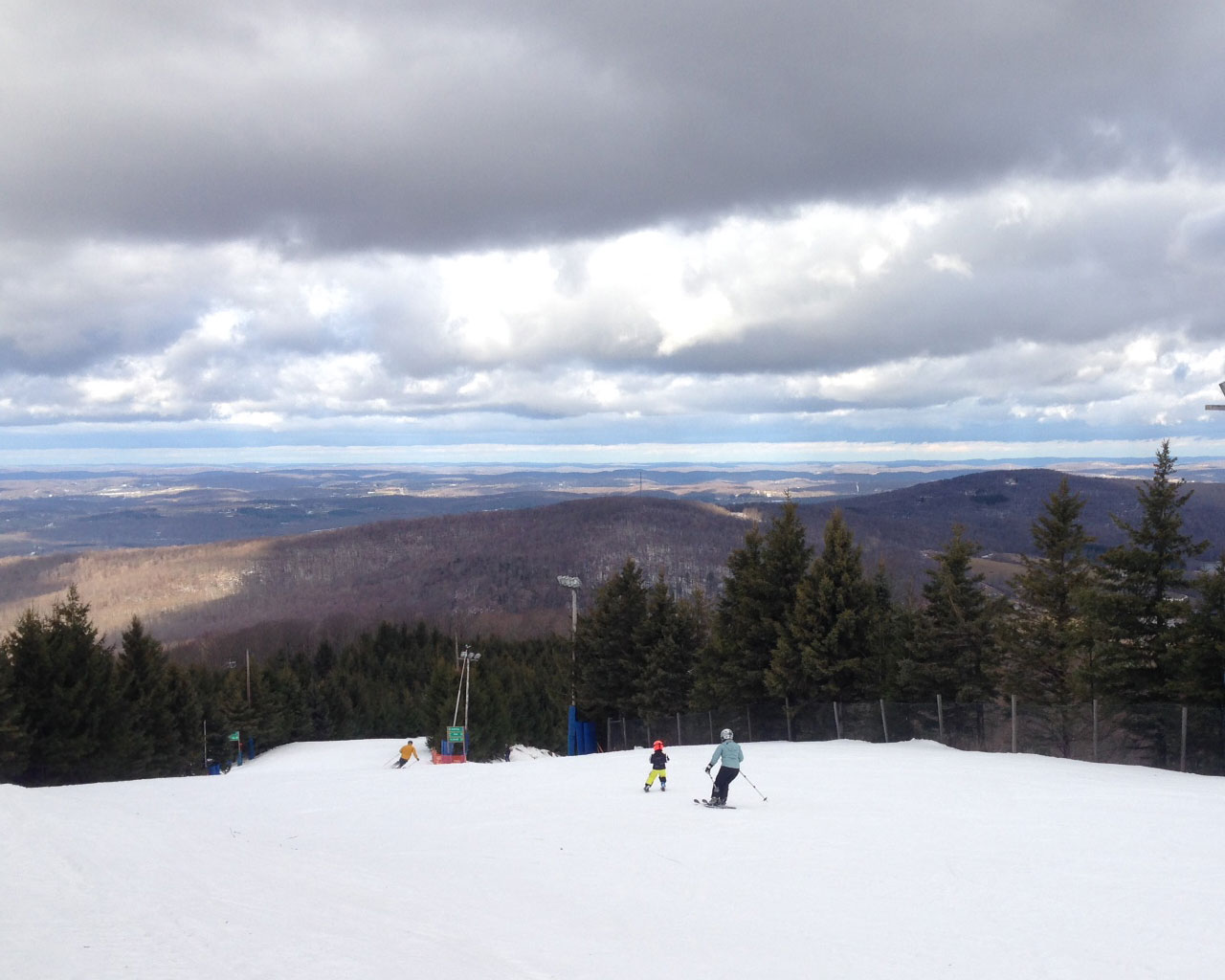 Descending northward, the Schuylkill trail accesses terrain on the north side of Elk Mountain.
The slope gently runs along a ridge from which the steep pitches of the Wyalusing, Chippewa, and Tecumseh descend.
Whether one chooses to veer right down the gentle Tioga back toward the lodge, or careen down one of the expert slopes farther along the trail, the Schuylkill affords some of the most beautiful scenery on the mountain!