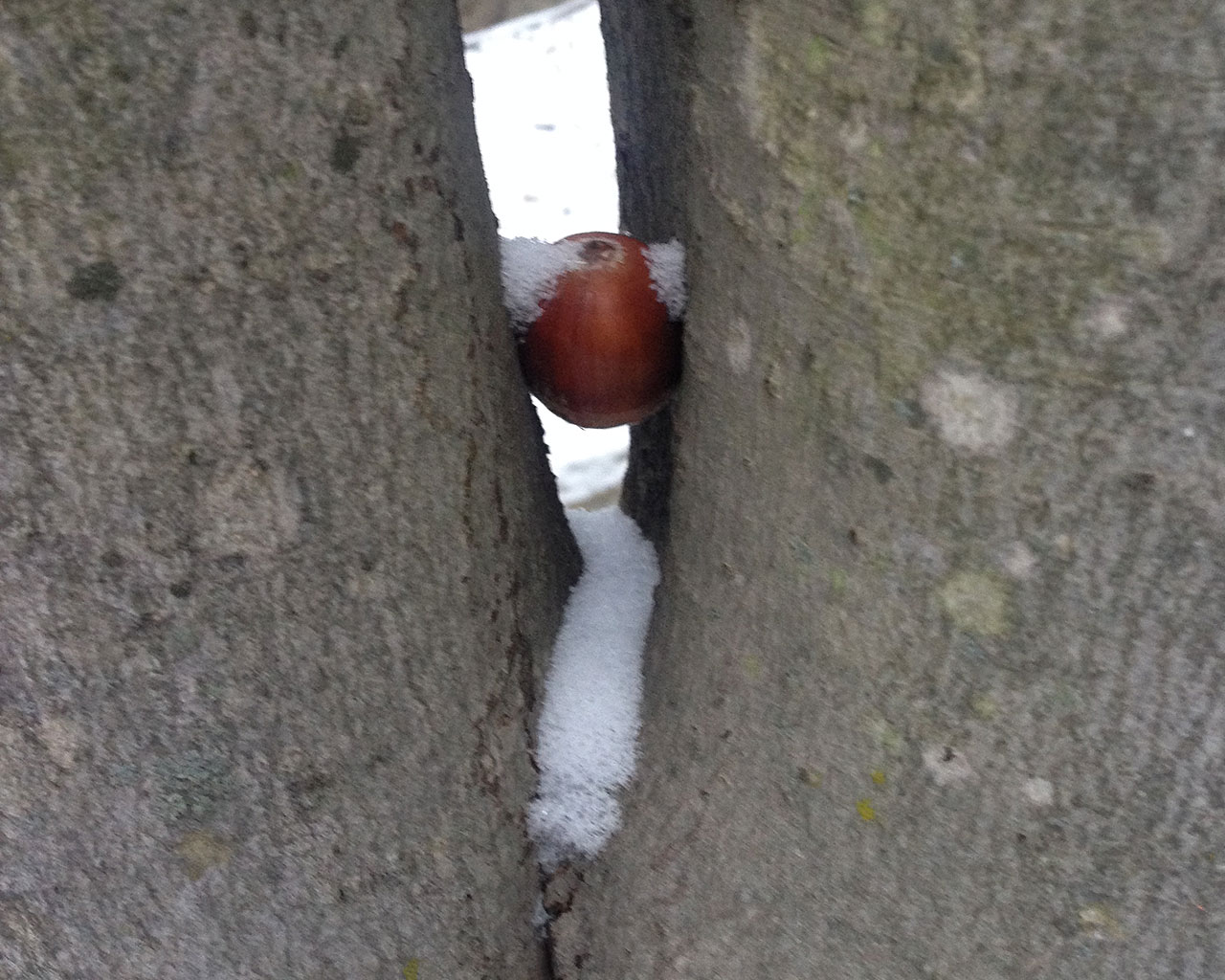 Coming home from a recent walk with dog, a glance to the side of the trail revealed this acorn suspended in the crook of a tree.
From its current posture, having accumulated some moisture from fallen snow, it looks like water would not be a problem. Sun will be able to reach it fine most of the day. However, there doesn't seem to be much in the way of nutrients to fuel its growth.
A caprice of nature, or perhaps one of her studied experiments – being merely human, I can't tell. Odds are, this seed won't result in a tree growing upon a tree.
I didn't disturb it, just in case, 'cause you never know…