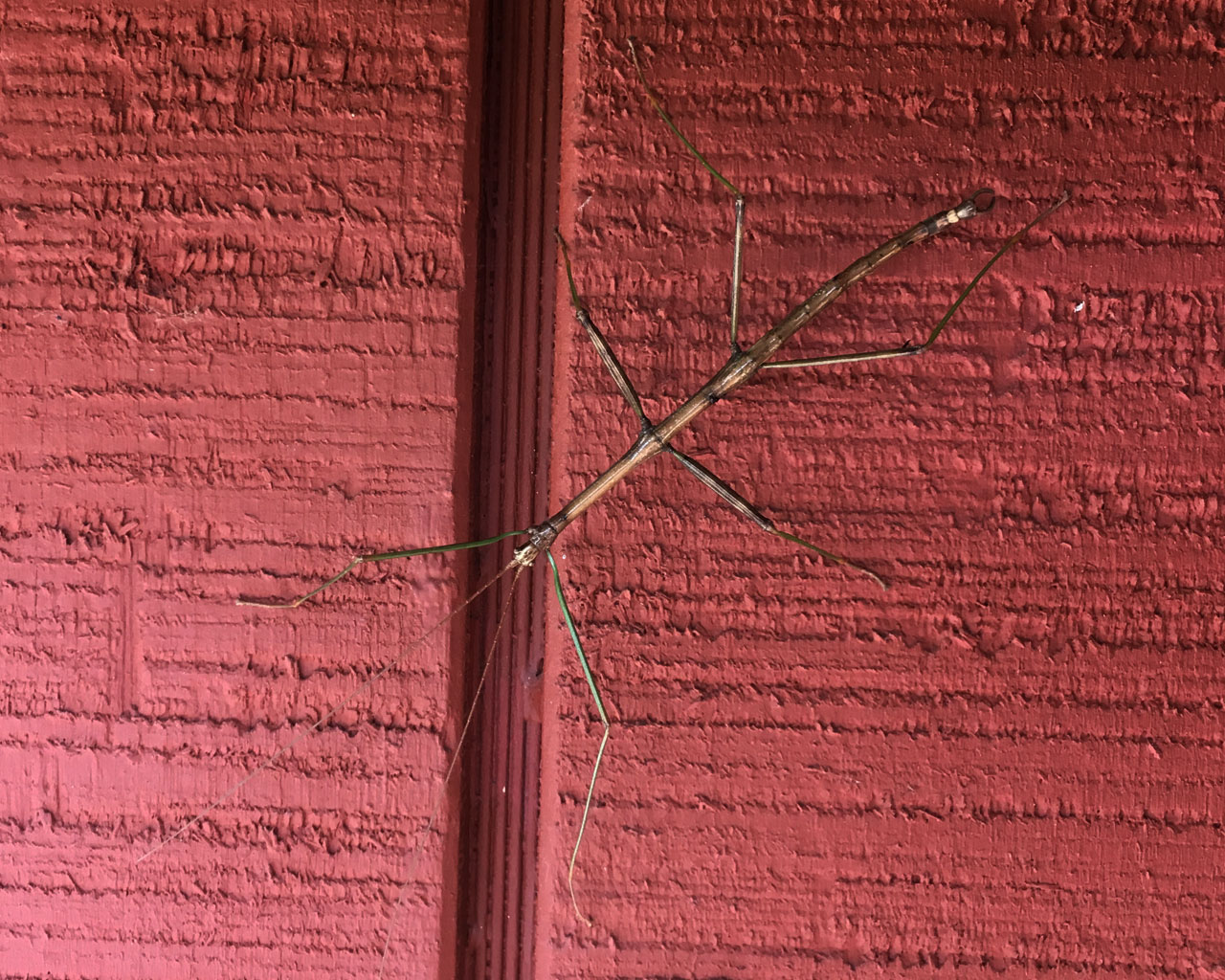 From a distance, it looked at first like a piece of grass, or maybe pine needles that had blown against the wall and stuck.
Closer inspection revealed movement – it is a bug – a walking stick!
Wikipedia reports:
The Phasmatodea (also known as Phasmida or Phasmatoptera) are an order of insects, whose members are variously known as stick insects in Europe and Australasia; stick-bugs, walking sticks or bug sticks in the United States and Canada; or as phasmids, ghost insects or leaf insects (generally the family Phylliidae). The group's name is derived from the Ancient Greek φάσμα phasma, meaning an apparition or phantom, referring to the resemblance of many species to sticks or leaves. Their natural camouflage makes them difficult for predators to detect, but many species have a secondary line of defence in the form of startle displays, spines or toxic secretions. The genus Phobaeticus includes the world's longest insects.
Members of the order are found in all continents except Antarctica, but they are most abundant in the tropics and subtropics. They are herbivorous with many species living unobtrusively in the tree canopy. They have a hemimetabolous life cycle with three stages: eggs, nymphs and adults. Many phasmids are parthenogenic, and do not require fertilised eggs for female offspring to be produced. In hotter climates, they may breed all year round; in more temperate regions, the females lay eggs in the autumn before dying, and the new generation hatches out in the spring. Some species have wings and can disperse by flying, while others are more restricted.