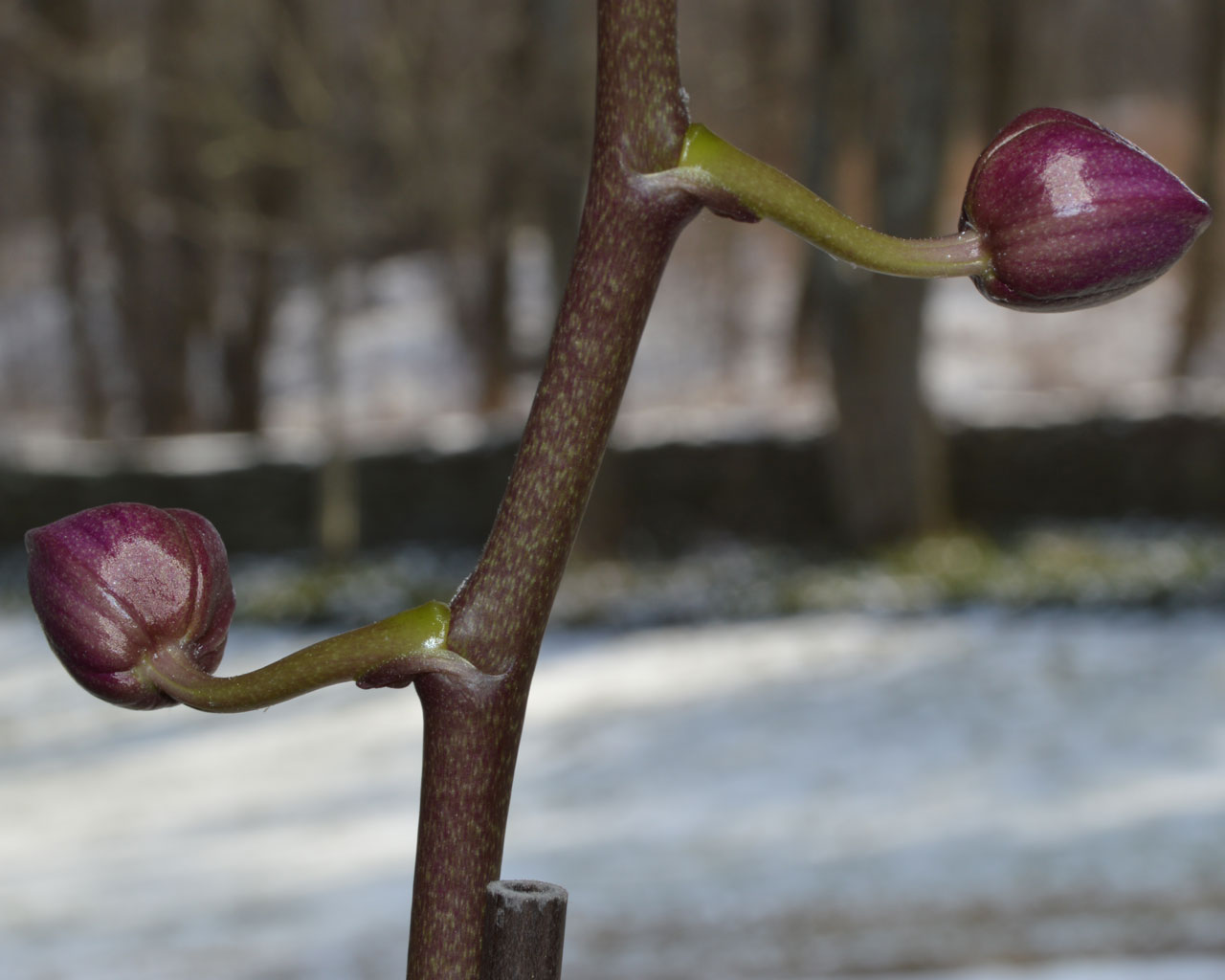 With highs forecasted to venture into the teens every few days, and lows unspeakably cold for the foreseeable future, it's nice to be reminded of unrelenting warmth.
Naturally residing on tropical trees, this individual calls home my living room window.
Now cast in front of a winter landscape, she bloomed last June and held her blossoms until November.
Separated from sub-zero air by a mere pane of glass, this orchid plant's buds swell bigger day by day; promises of color and scent from far away tropical lands.