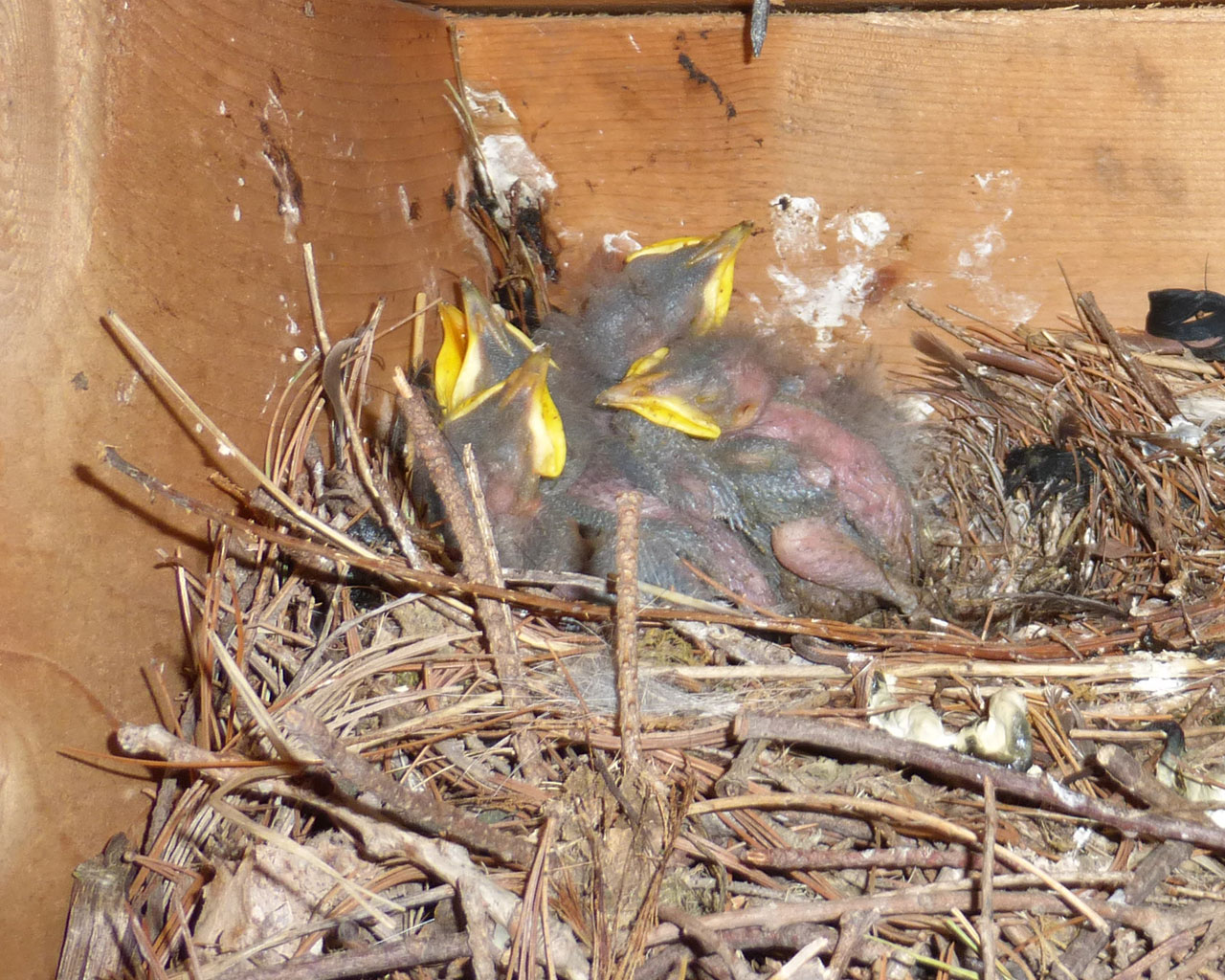 Several weeks ago, I noticed a robin frequenting the eaves over the back patio.
After several days of this, I looked up and saw her new nest. Trying to save us both disappointment, I removed the nest and placed it on top of a pile of dead branches in the yard.
Not an optimum relocation; I had hoped adequate. Nearby enough I thought she would find the nest in it's new location, and either reoccupy or relocate.
My heart sank the next day when I noticed a blue egg shattered on the patio. Apparently, I moved the nest the day before she had no choice but to fill it. Maybe from habit, or absent any other option, she left the egg on the ledge from where I had removed the nest. It must have rolled off the now smooth surface and smashed on the blue stone below.
A week or so later, a black bird, a starling I'm guessing, started to behave just as the robin had, swooping in under the patio porch roof, and then disappearing in the eaves.
Though I knew what she was doing, this time I didn't do anything about it.
A week or so ago, a chorus of chirps erupted from deep under the tin roof. They'll leave soon enough. It's said that once some birds fly from the nest they grow so much they are unable to fit back in.
Once they abandon the nest, unable to return, they must continue on to their future.
After the youngsters make their way, I'll invite the mother to leave, clean the mess made from their dwelling and contemplate ways to keep this from happening again.
Meanwhile, I listen daily as their voices thicken and strengthen, waiting as their wings do same, until they take flight.