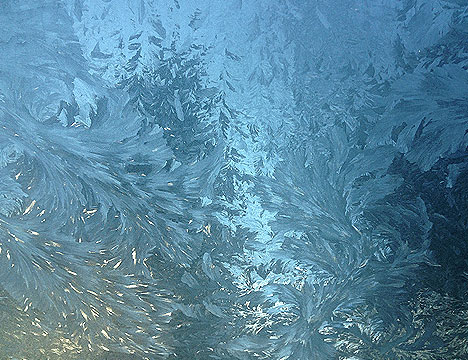 "Everything slows down during winter" someone said recently. You can't just walk over to the auto and go; often you have to shovel to the driveway, and once there, the auto windows need to be scraped and defrosted.
Prudence dictates that "Bridge freezes before road surface" signs, safely ignorable during the summer, be recognized and heeded.
In Summer you can just walk into the backyard in boxer shorts and bare feet to put the dog in her pen; these days, it's best to don big boots and down coat to insulate against the cold, rather than suffering goose bumps and shivering that could turn into a cold or flu.
On a hot August day, it's difficult to think what could possibly motivate one to endure the inconveniences presented by Winter. The heating fuel truck comes often, windows must be kept closed against cold winds; bellies require larger volumes of food to feel satisfied.
Not only stomachs, but stoves need to be kept stoked, wood needs to be moved continuously from the shed to the home. All these extra activities must be accomplished during the shortest days of the year, often in cold and darkness.
The first cold snaps of the season seem to pierce clothing and flesh easily, chilling marrow. There is a big difference between a cool 60 degree day in September, and a cold zero degree day in January. But, after enduring single degree or below zero temperatures, 20 degrees can feel downright balmy.
As Winter wears on, extra layers of clothing start to feel more familiar than bare skin. Starting the day in darkness and then greeting the pinks and gold of a Winter sunrise can take one's breath away as much as inhaling frigid air. Going to bed early in the evening, burrowed under a pile of comforters feels more luxurious and comforting than sleeping naked under a ceiling fan on a sultry evening.
As one acclimates to the dead of Winter, at once performing more chores, but performing them more slowly, it's a great time to revel in the stillness imposed by this time of year. Enjoy the moments that individual snowflakes exhibit symmetrical perfection on your coat sleeve before abandoning their form and melting.
And before scraping the frost from a windshield, take a moment to enjoy the random patterns provoked by moisture and cold, it just might remind you of delicate fern fronds, unraveling soon after dawn, under a warm Summer morning.
This Wanderlist was handcrafted above 2670 feet.