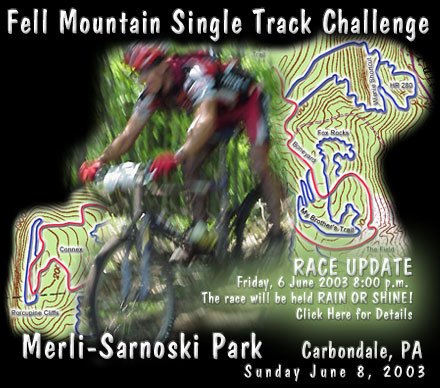 Some of the best single-track anywhere can be found just outside of Carbondale, PA at Merli-Sarnoski park.
The Fell Mountain Challenge, one of the events which comprise the Mid-Atlantic Super Series is an annual event organized by the NEPA Bike Club
This year's event is also the Mid-Atlantic Championship Race of the popular series which attracts participants from throughout the east.
Click here for event information, including a downloadable map, and photographs from the 2002 Fell Mountain Challenge.