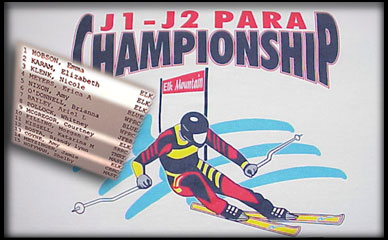 The 2004 PA Alpine Racing Association Championships, a competition for the best young ski racers in Pennsylvania, were held at Elk Mountain this year.
The women's events were dominated by The Girls From Elk, culminating on the last race on Sunday with Emma Hobson first, Elizabeth Karam second, Nicole Klenk in third with Courtney McGregor and Amy Coyne rounding out the first seed finishers.
Ms. Klenk's third place on Sunday complemented her win on Friday's race.
Ms. Karam's season long quest for the PA Governer's Cup proved successful as her last run of the last race on Sunday garnered her the points necessary to be named champion.
Though some were bruised and battered from a demanding season of fierce competition, the Elk Racing Men's Squad led by Taylor Harrison, Kenny Connors, Andrew Conrad, Mark Faubel, Albert Torres, and Shawn Matthews managed to occupy at least a third of the top seed places in most of the race series.
Look for more racing info on the Elk Mountain Ski Club website www.elkracing.org