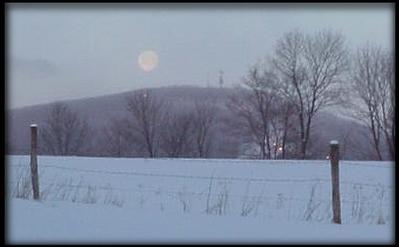 This week, the Full Snow Moon retires,
Eased from the sky by rosy dawn.
Soon, bright early sparkles all about:
On cold crystal surfaced snow pack,
Swirls in otherwise clear pale blue air.
From across the valley, above the ridge,
Revealed by morning's first beams,
A Sun Dog watches.
Faded by strengthening rays,
He disappears to trails
Known only to his kind.