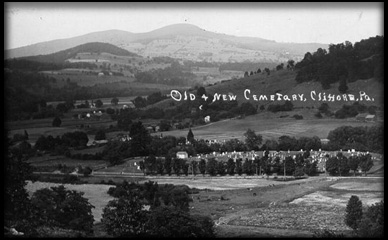 The Clifford Township Bicentennial Committee needs your help to find pictures and stories of the township's old schools, churches, cemeteries, businesses, farms, people and events.
Plans are being made to publish a book and produce a video for the Bicentennial Celebration in July 2006. The committee is very enthusiastic about this project and hopes that everyone will take the time to climb in their attics, dig into the closet and find old stuff of historical interest – the more the better!
All pictures will be handled with utmost care, copied immediately and returned. Your cooperation will be greatly appreciated!
Please contact Sally Fischbeck at (570) 222-3520 or Mark Wilmot at (570) 679.2723.