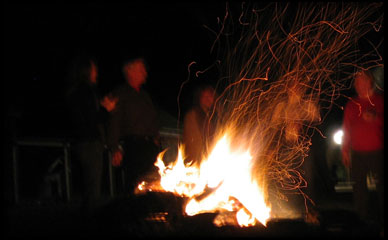 Behind all our backs there is a profound, common darkness,
Punctuated by sharp eyes and flashing teeth, not of our kind.
Singular Light engines our vocation,
Compels us to keep many faces, for as long as we are able,
Bright in this central Light.
So vesseled as one, transiting as obliged,
We comfort and sustain each other,
So dissuaded from the dark, our only armor strengthens,
This common vital glow described by us and Light.