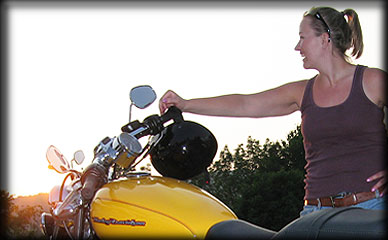 Kim Ryon, a Harley-Davidson "Get Down to Daytona Contest" winner, is headed to Daytona for Bike Week 2008.
We wish her happy trails as she rides through the urban splendor of Atlanta to the sandy beaches of Daytona, adventure unfolding with each stop along the road!
Congratulations Kim – enjoy this trip of a lifetime!