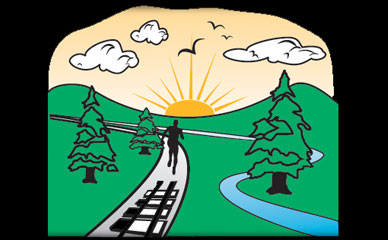 A Northeast Pennsylvania historic pathway has been renewed as a recreational trail for all to enjoy!
The newly resurfaced section of the D&H offers a safe place for people of all ages and physical abilities to enjoy the outdoors. Visit the Tree Trail which features 53 different species of trees labeled with their common and scientific name located in the area of the Forest City Trailhead and heading north.
The D&H trail begins in Vandling, Lackawanna County, and runs through Clinton Township, Wayne County, and continues into the Susquehanna County communities of Forest City, Clifford Township, Union Dale Borough and Herrick Center.
Please note that ATVs, dirt bikes or motorcycles are not allowed on the trails.
www.nepa-rail-trails.org