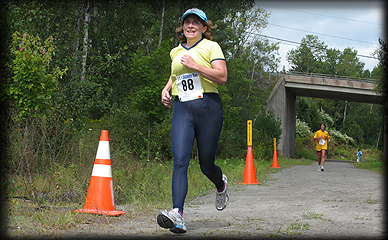 Answer: This local librarian is promoting the Montrose Blueberry Festival while appearing on the television quiz show, "Jeopardy."
Question: Who is Hilary Caws-Elwitt?
The Susquehanna County Systems Librarian's quest to be a contestant on the hit game show has been a long one! She first tested for the show in the early 1990s.
Hilary's appearance on "Jeopardy!" aired locally on WBRE-TV on April 22, 2010. A watching party was held at the Montrose Are High School, about 40 people attended, and donations brought in over $400 for the Library and Historical Society. Congratulations to Hilary!!!
Click to watch a clip: www.jeopardy.com/showguide/thisweek