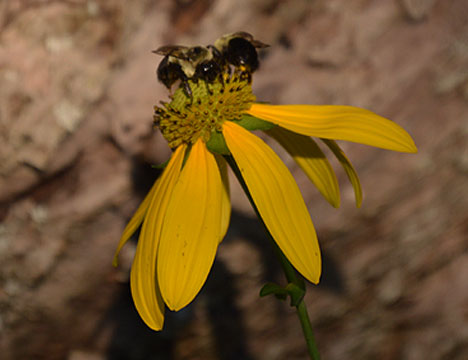 These beings are enjoying a sweet late summer dinner, on a cozy flower for two.
Though requiring flowers and crops to be watered more often, the weather has been dry and seasonably warm; just about perfect for August.
Some of the foliage is reacting to the dry weather, and fading to a paler shade of green. Some foliage, however, is reflecting the time of season, and whether one views this as an indication of the end of Summer, or the start of Autumn, some leaves are already displaying a touch of yellow, a hint of orange.
Labor day is just about a month away – say "Yes" to any Summer activities that present – it will be a Winter away before they avail again!