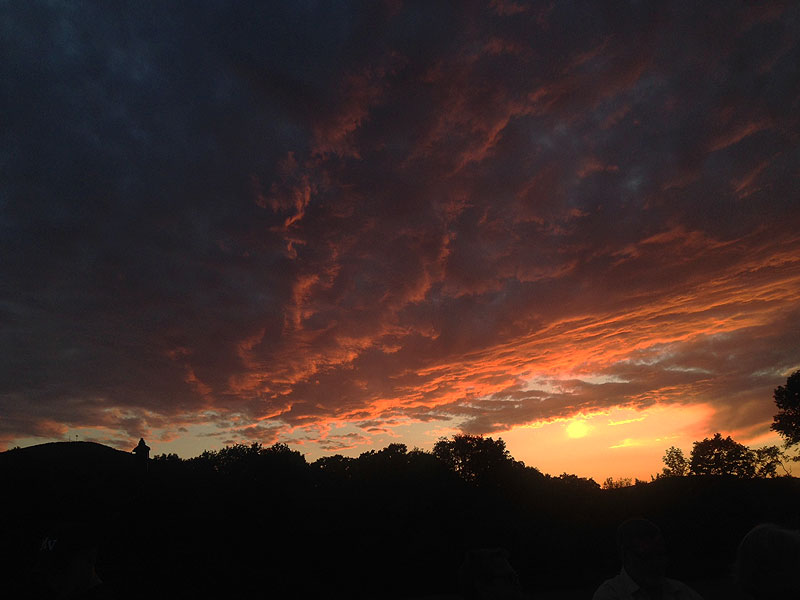 Sailor's delight – looks like perfect weather for the Rail-Trails 25th Anniversary celebration Saturday the 25th!
Crimson Tears played last night on the Stone Bridge Patio – world class musicians that have been prominent in the neighborhood in one lineup or another for decades.
These guys are no typical cover band – they take liberties with classic rock favorites, and sound like the original band playing creative variations of their work.
It's easy to get so caught up with their musicianship one could ignore their surroundings….
And then, a glance over the shoulder reveals a particularly dramatic sunset.
The night stayed warm and comfortable till well after sunset. Agreeable conversation with friends and family, laughter and stories from ski seasons past mingled with soft chords and clear vocals into one melody floating through the East Branch Valley.
Temperatures will nudge 90 for the next couple of days under cloudless skies. Makes one want to cherish and taste the beauty of each and every day, knowing that each sunset comes a little earlier, brings us one day closer to skiing….