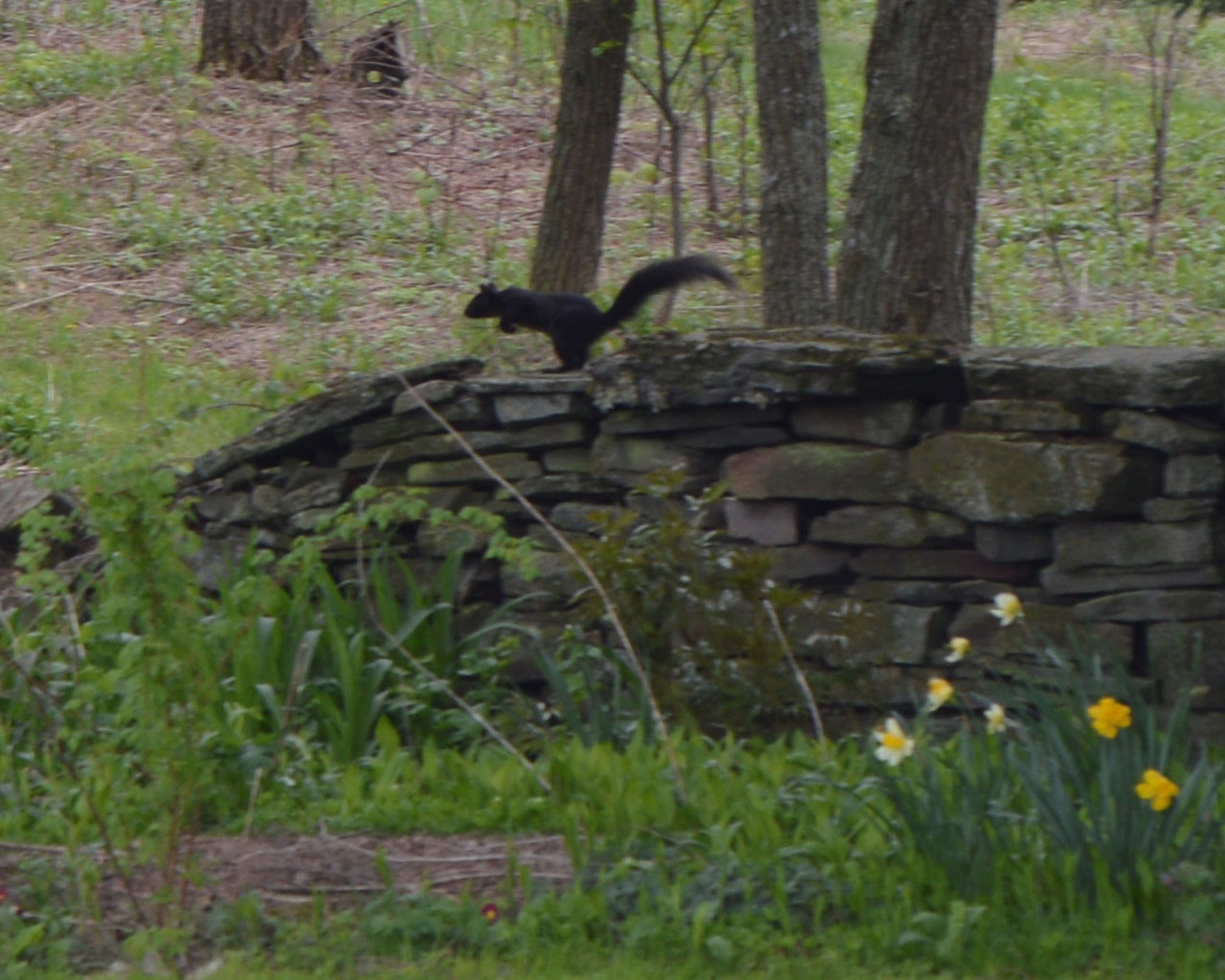 Grey squirrels frequent the yard. It's always nice to see their big fluffy tails. It's not uncommon to see squirrels with near hairless tails especially in town, where they dine on lead wires or flashing.
A couple of years ago, red squirrels chewed their way into the garden shed and wreaked havoc gnawing and nesting nearly everywhere!
This handsome fellow is the first black squirrel I've ever noticed in the yard. I hope that he is well behaved, and visits often!
Wikipedia reports:
The black squirrel occurs as a "melanistic" subgroup of both the eastern gray squirrel and the fox squirrel. Their habitat extends throughout the Midwestern United States, in some areas of the Northeastern United States, eastern Canada, and also in the United Kingdom. The overall population of black squirrels is small when compared to that of the gray squirrel. The black fur color can occur naturally as a mutation in populations of gray squirrels, but it is rare. The rarity of the black squirrel has caused many people to admire them, and the black squirrels enjoy great affection in some places as mascots. In several U.S. states, as well as in Canada and the United Kingdom, black squirrels have been introduced into the wild in the hope of increasing their numbers.