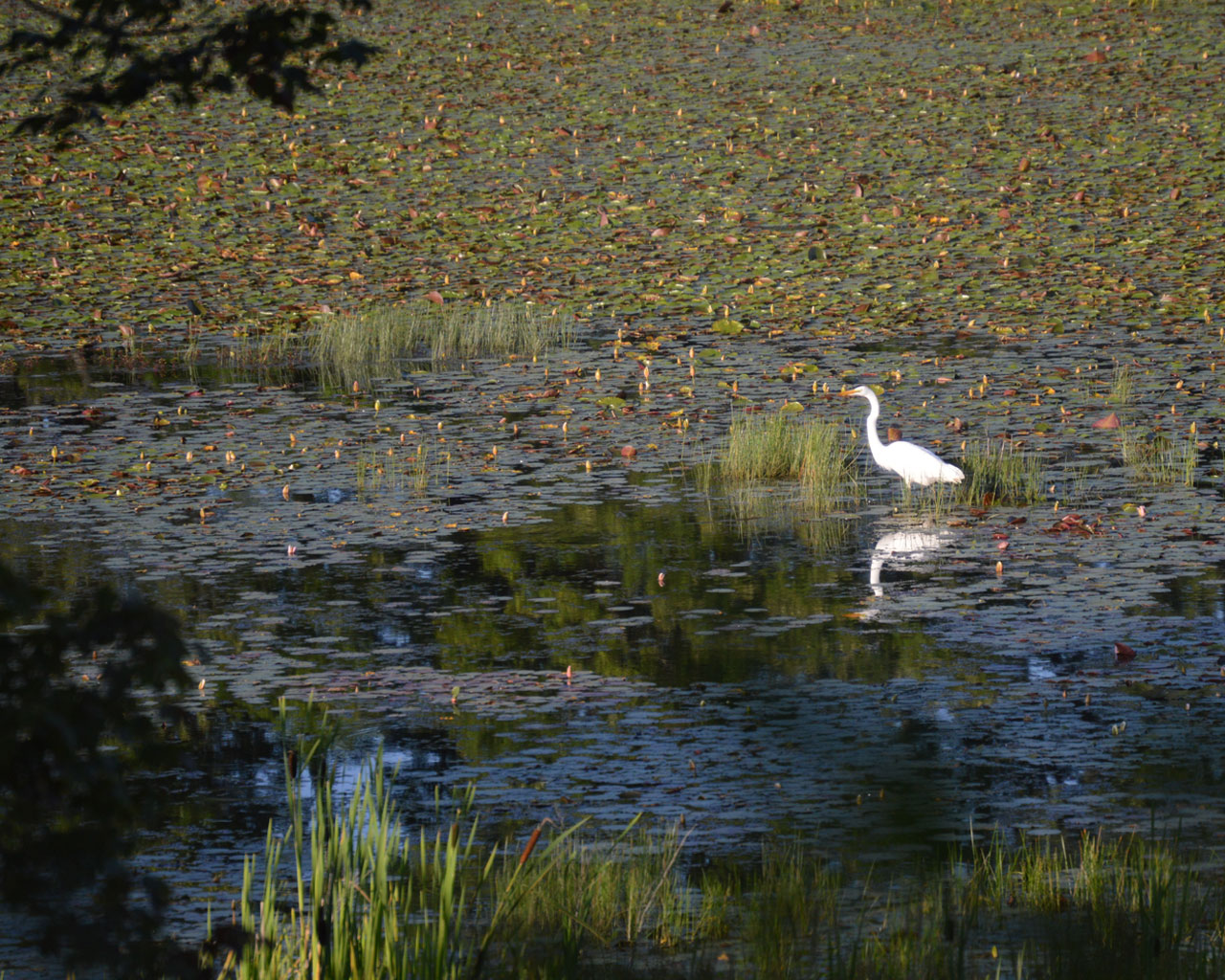 This time of year, I try to keep an eye on this pond alongside the road. Depending upon the time of day, it is often covered with lily pads.
It's not uncommon to see Blue Herons fishing for dinner in the early evening.
Earlier this week, instead of the more familiar blue grey plumage of the Heron, this brilliant white fellow stood patiently waiting for someone tasty to swim within the range of his lightening quick beak.
The Cornell Lab of Ornithology www.allaboutbirds.org website reports:
The elegant Great Egret is a dazzling sight in many a North American wetland. Slightly smaller and more svelte than a Great Blue Heron, these are still large birds with impressive wingspans. They hunt in classic heron fashion, standing immobile or wading through wetlands to capture fish with a deadly jab of their yellow bill. Great Egrets were hunted nearly to extinction for their plumes in the late nineteenth century, sparking conservation movements and some of the first laws to protect birds.