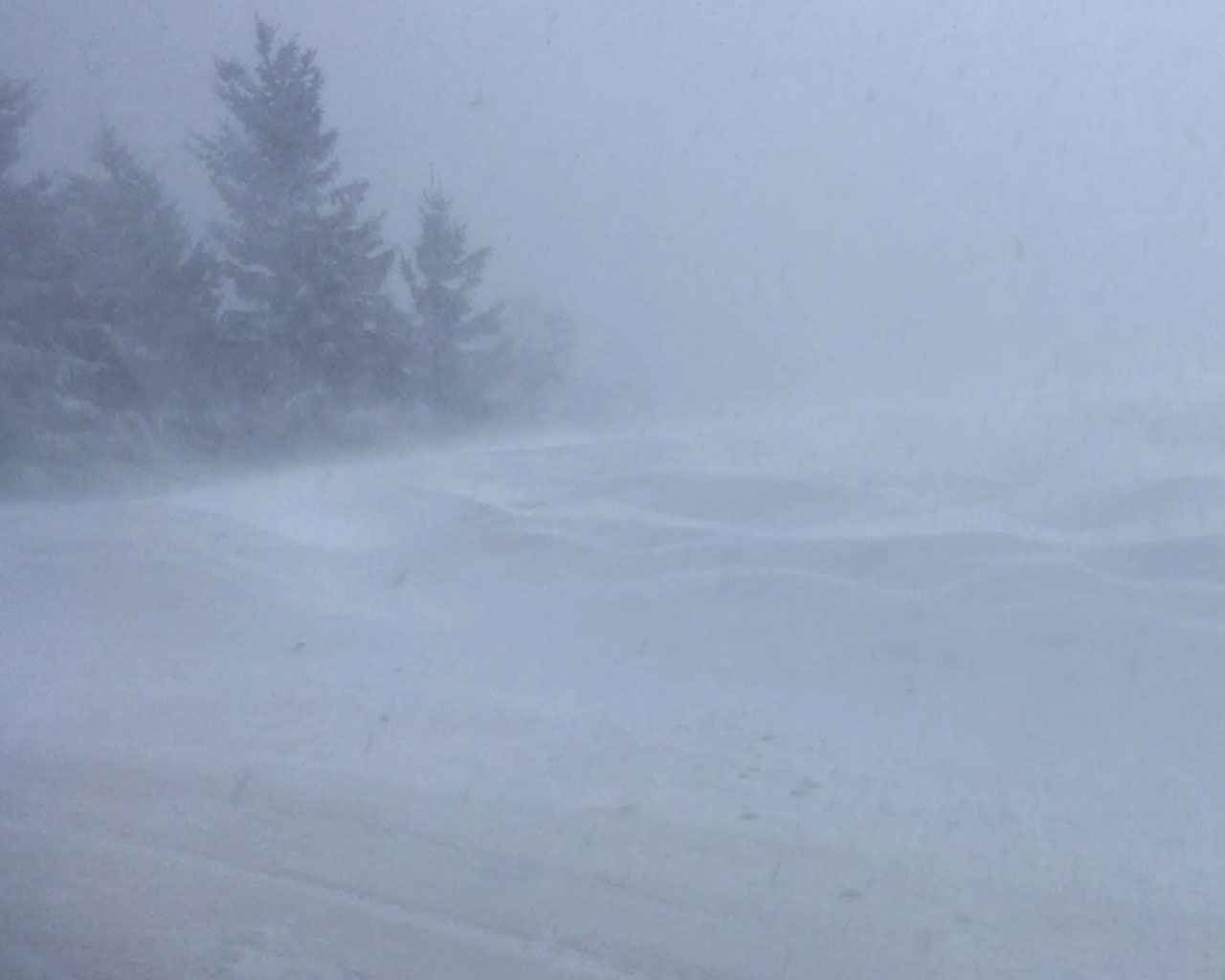 Recently, as a massive storm moved in to the neighborhood from the north, many of us made last minute trips to the store for extra food and supplies in case the weather made electricity unreliable or travel difficult. A good day to hunker down.
Others of us made their way past stranded vehicles on barely passable roads to spend the day on the highest hill they could find.
On top of Elk Mountain, the partially frozen weather station reported steady winds between 15 and 20 mph. Those of us who have spent time in similar conditions estimated true wind speed at nearly double that.
1 to 2 inch per hour snow fall amounts driven by wind gusting near 60 mph made it impossible to look into the wind without eye protection.
Snow scrubbed bare to ice in places, deposited feet deep nearby. Unusually corniced, an apparent ocean wave grew throughout the storm.