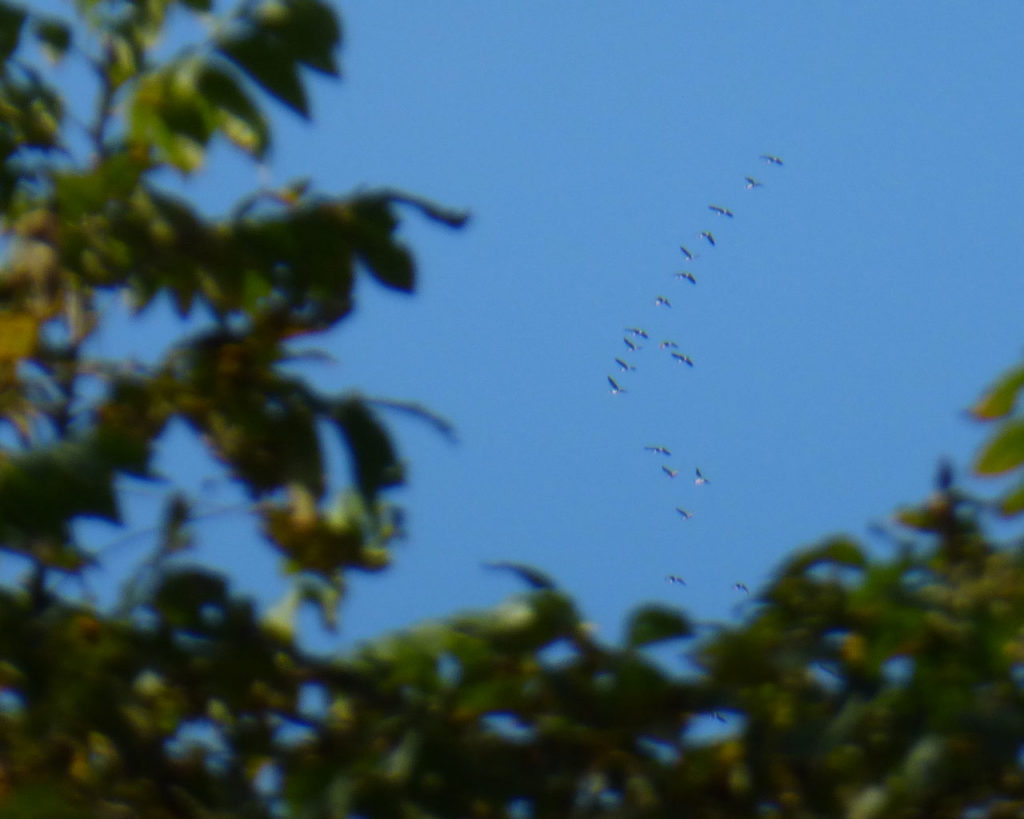 While enjoying the temperature and clarity of a fine October morning, the distinctive honking of geese punctuated an otherwise calm mist rising from the valley.
After what seemed like minutes, the gaggle revealed itself. Flying at a considerable altitude, these birds were not commuting across the neighborhood; they were on their way with intent.
From the back of the yard, a doe snorts, flashes buff from the tall grass, comes to attention, ears poised, eyes intent, gauging me as friend or threat.
The shadow crossing the sun and yard pulls my eyes up as a tree top turkey vulture pulses wings toward unobstructed sky.
Colors seep slowly stronger, gilding leaves and hills, on this fine October morning.