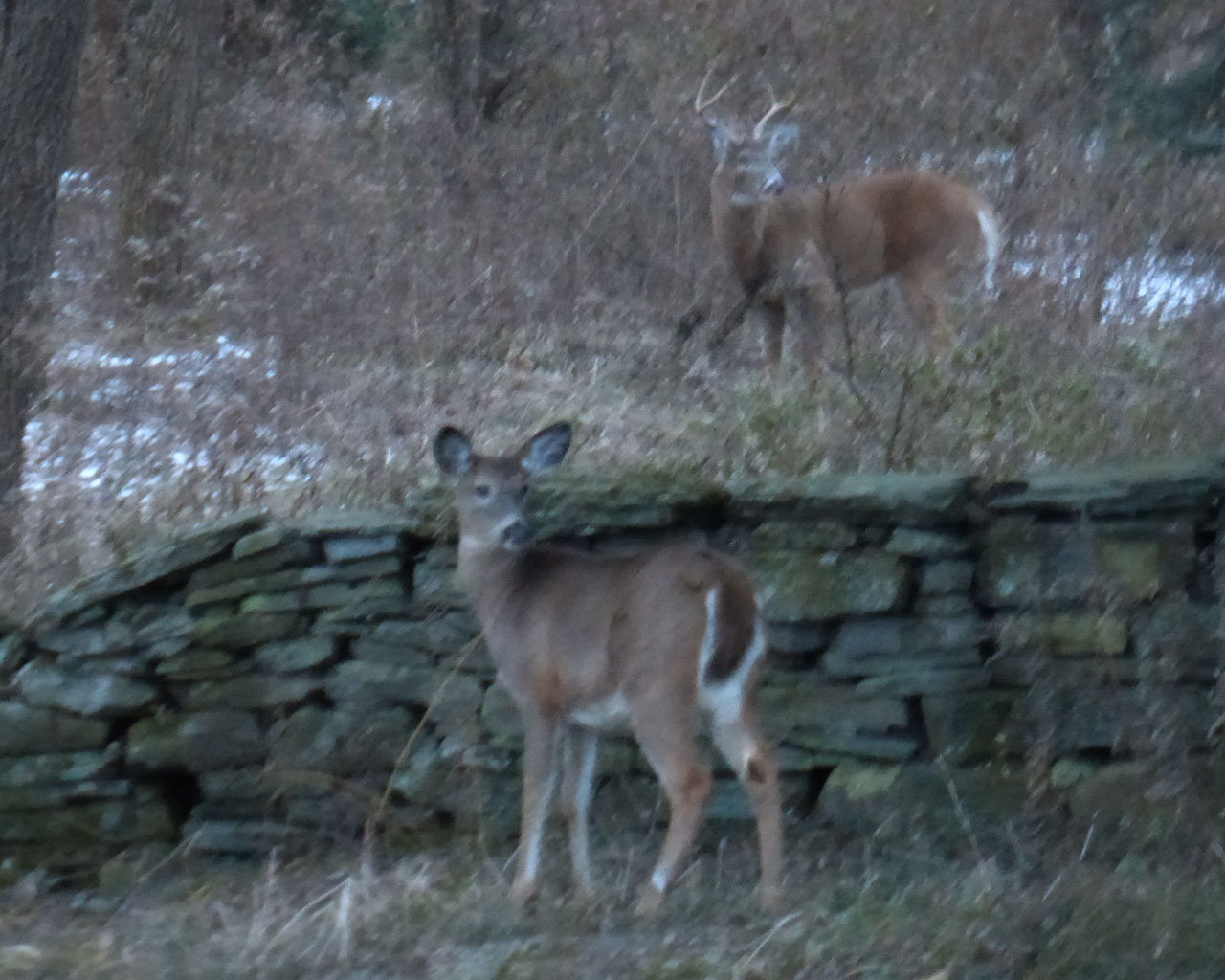 An early appointment the day of the storm had me awake closer to daybreak than usual.
As I walked across the living room, I noticed that the leaves of the houseplant, that "found it's window" several years ago were trembling.
Even though they calmed to stillness when I stopped walking, I kept looking at the leaves.
I perceived that I saw them start to move again, growing, turning, yearning for pale dawn light.
Movement in the yard drew my eyes through the window, beyond the plant.
There, a sentinel doe draws attention from her young buck as they breakfast. His rack raw and white, velvet recently scraped, now ready for rut, ready for winter.