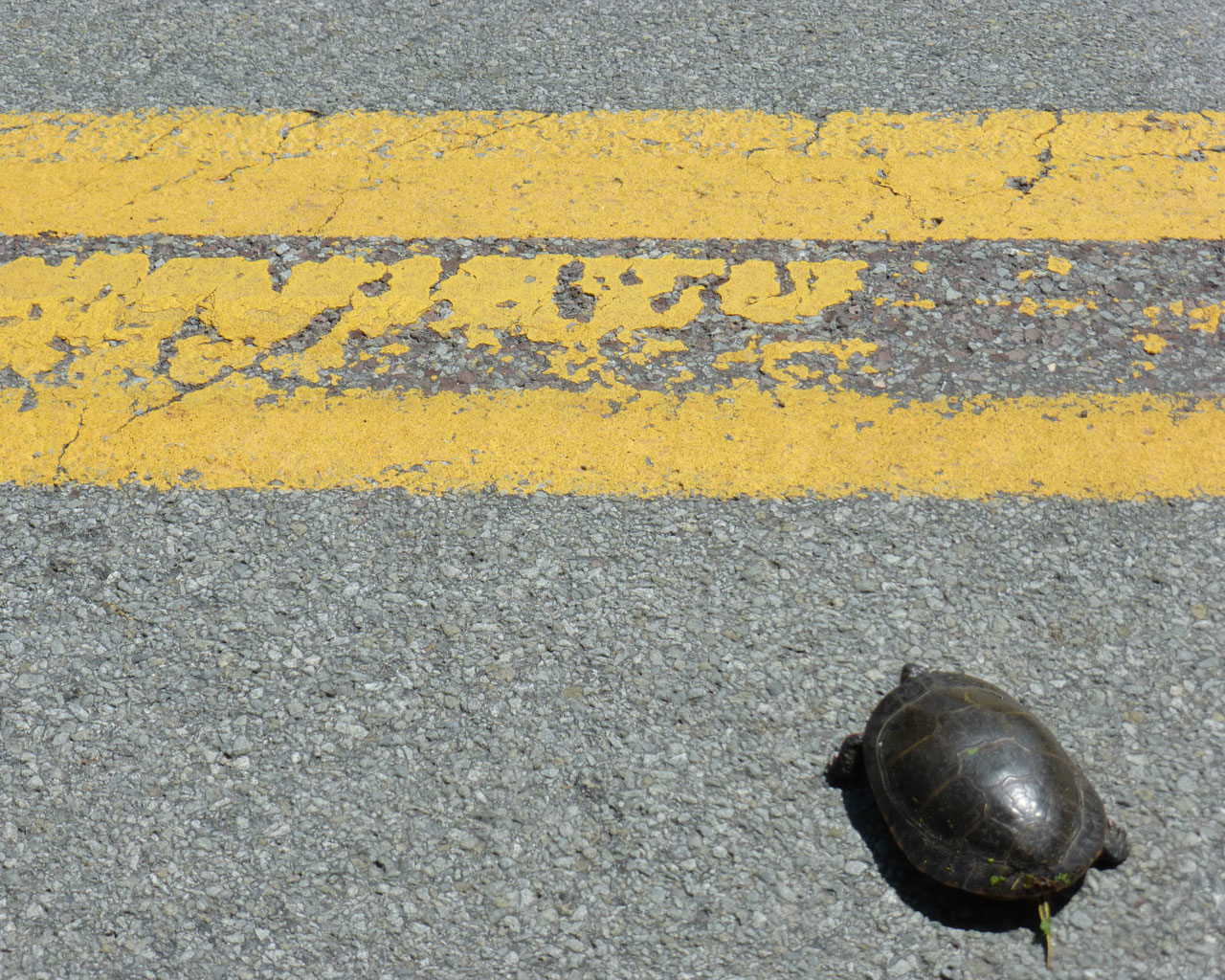 Recently saw this critter making it's way across the road.
He pulled in his handsome painted face and claws when I tried to take his portrait, and refused to move from his quite vulnerable position in the roadway.
Thinking it best for all involved, I got back into my vehicle and pulled away slowly watching him cross the road in my rear view mirror.