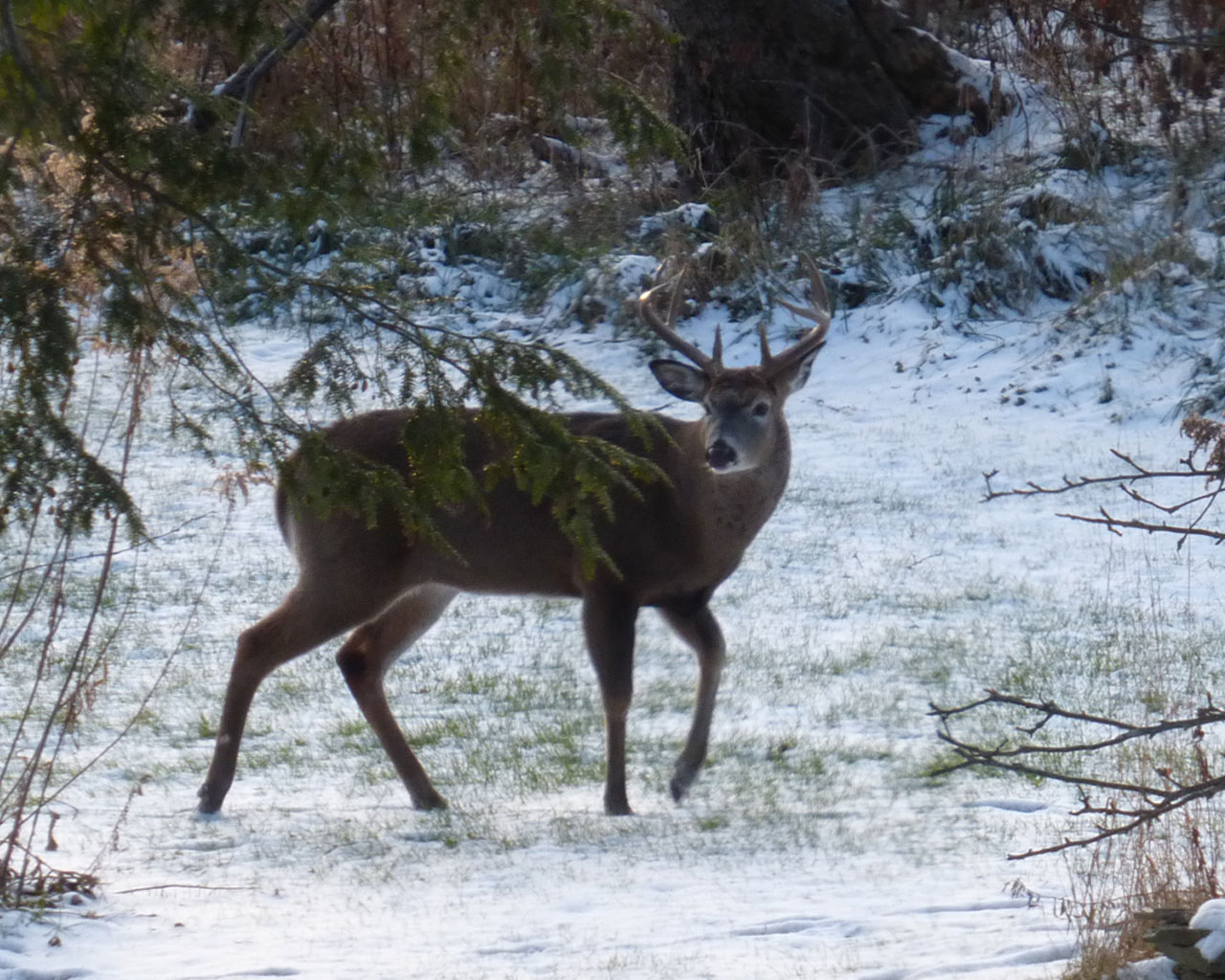 This young fellow and his doe routinely frequent the yard.
She comes from the cover on the other side of the stone fence into the open of the backyard.
All the while walking slowly, she dips her head, feigns sampling the last of green grass as alert ears and wary eyes scan for danger.
If all clear, he'll appear from somewhere behind her.