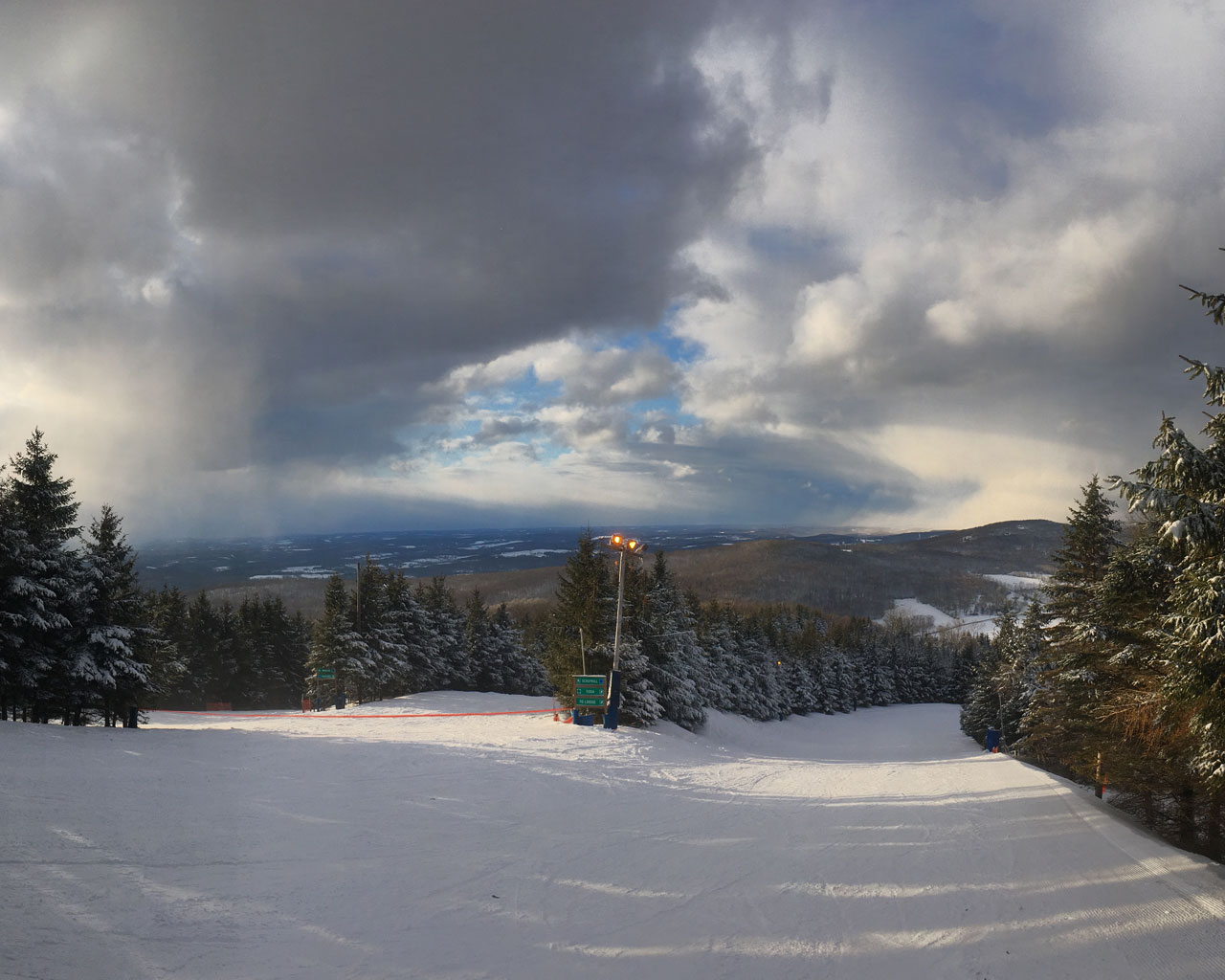 No doubt, this has not been the coldest winter ever. This week treated us to a couple of episodes of good old vanilla winter weather.
Monday found us with beautifully groomed corduroy surface to ski on with warm temperatures and beautiful blue skies.
Rain forecast for overnight into Thursday morning turned to snow before it was time to get up. Mentally prepared for another day of skiing in the rain, it was nice to leave the rain gear home as dawn greeted us with a couple of inches of snow.
By the time chores were done and the mountain opened, several additional inches of snow had fallen. It took a couple of runs, but feet and legs remembered how to turn in soft whiteness that, depending upon velocity, clouded up over boot tops teasing knees and thighs.
Floating through that cloud made the day, which eventually gave way from steady snow to periodic squalls that alternated hiding and revealing newly coated hills.
Joy, bliss!