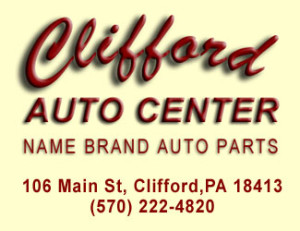 Clifford Auto Center – Auto Parts, Speed Equipment, Custom Auto and Truck Accessories, U-Haul Trucks and Trailers, Air Gas Welding Gases, and UPS Shipping. Home of Royal Cycle and Powersports for bike accessories, repairs and inspections.
Hours: Mon. – Fri.: 8:00 – 5:00; Sat.: 8:00 – 3:00; Sun.: 8:00 – Noon
P.O. Box 27, Clifford, PA 18413
Rt. 106, Main Street, Clifford
cac@nep.net  Tel: 570.222.4820
My Desk (U-Haul): 570.222.5808 Fax: 570.222.4609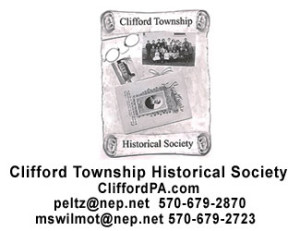 Clifford Township Historical Society, Inc. –
The Historical Society is a non-profit organization and its mission is the collection, documentation and preservation of historical information and memorabilia relating to the early settlement of Clifford and the surrounding areas with the goal of fostering in our residents an appreciation of our area's rich history through community programs, exhibits and events which reflect and fulfill those interests.
Clifford Township Historical Society, Inc.
PO Box 442, Clifford, PA 18413
mswilmot@nep.net      www.cliffordpa.com
Tel: Sandra Wilmot: 570.679.2723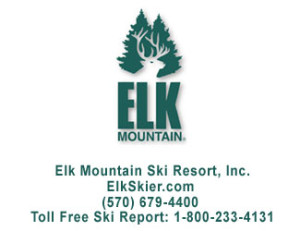 Elk Mountain Ski Resort – It's like skiing in Vermont without the drive!
Elk Mountain Ski Resort, Inc. 344 Elk Mountain Rd., Union Dale, PA 18470-9552
(570) 679-4400 | Toll Free Ski Report: 1-800-233-4131
GPS Coordinates: N 41 43.398″ W 075 33.213″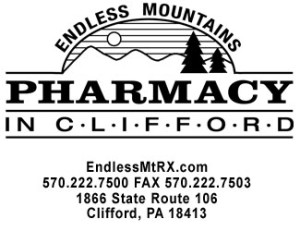 Endless Mountains Pharmacy – a Leader Drug Store –
Most Major Insurance Plans Accepted
Computerized Prescription Records
FlavoRx Prescription Flavoring System
Diabetic, Allergy & Asthma Supplies
Full line of Over-the-Counter Products
Leanin' Tree Greeting Cards
Pennsylvania Lottery Tickets
Store Hours: Mon. – Fri.: 9a.m. – 6p.m.
Sat.: 9a.m. – 2p.m. Closed: Sundays & Holidays
1866 State Route 106, Suite 11 (Main Street) Clifford
P.O. Box 189, Clifford, PA 18413
www.endmtnspharmacy.com
Tel: (570) 222-7500 Fax: (570) 222-7503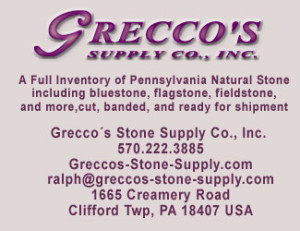 Grecco's Supply Co., Inc. – Providing quality Pennsylvania bluestone, fieldstone, flagstone, and boulders for commercial and residential construction, masonry and landscaping. Custom cutting and edge treatments available. A full inventory of Pennsylvania natural stone helps us to serve our customers faster. Delivery available.
1665 Creamery Road, Clifford Twp, PA 18407
greccos@nep.net      www.greccos-supply.com
Tel: 570-222-3885 Fax: 570-222-9763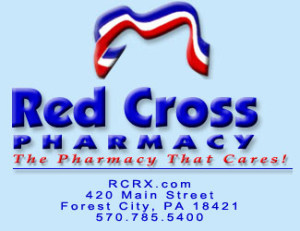 Red Cross Pharmacy in Forest City
Red Cross Pharmacy – Good Neighbor Pharmacy –
Our Services and Products include:
Cross-Chek™ and Express Refill
Full Prescription Services
Advice on OTC medications
Diabetes Shoppe – a complete line of diabetic supplies, Collectibles by Bearington Bears, Village, and Dolls, Carlton Greeting Cards and Russell Stover Candies.
Store Hours:
Mon.: 9 a.m. – 7 p.m.
Tues. – Thurs.: 9 a.m. – 6 p.m.
Fri.: 9 a.m. – 7 p.m.
Sat.: 9 a.m. – 5 p.m. Sunday: Closed
420 Main Street, Forest City, PA 18421
scott@rcrx.com      www.rcrx.com
Tel: (570) 785-5400 Fax: (570) 785-3675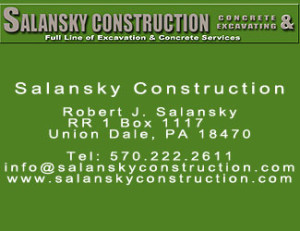 Salansky Construction – Providing a full line of Excavating and Concrete Services to NE PA Contact Robert J. Salansky for your project. Masonry Services:
Foundations, Footings, Driveways and Sidewalks, Stone Facing, Floors, and Fireplace Excavating Services:Foundations, Driveways, Land Clearing, and Screened Top Soil
Address: RR 1 Box 1117, Union Dale, PA 18470
info@salanskyconstruction.com      www.salanskyconstruction.com
Tel: 570.222.2611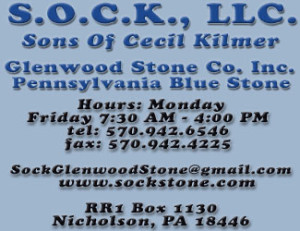 SOCK (Sons of Cecil Kilmer) Stone, a family owned and operated business for over 25 years, is a wholesaler in northeastern Pennsylvania offering a complete product line of blue stone. We provide variety and quality!  SOCK Stone is focused on supplying patterns, treads, thermal face & natural cleft, country wall stone, and quarry wall, veneer, and irregular broken to stone masons, landscape supply and stone yards and contractors.
SockGlenwoodStone@gmail.com      www.sockstone.com
tel: 570.942.6546   fax: 570.942.4225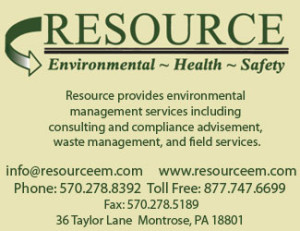 Resource Environmental Management (Resource) is a full service professional environmental management company in Pennsylvania capable of providing a multitude of services to match your ever-changing needs including consulting and compliance advisement, waste management, and field services.
Phone: 570.278.8392  Toll Free: 877.747.6699  Fax: 570.278.5189
info@resourceem.com         www.resourceem.com