Monthly Archives: July 2004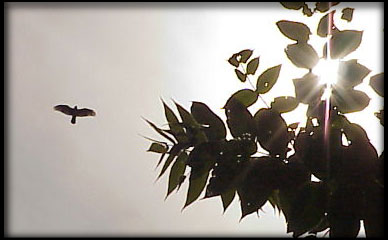 Hawk in flight,
lofted by air
and sunlight bright.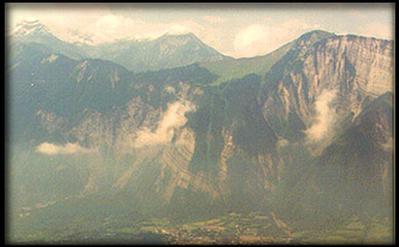 The view across the valley from the road to Alpe d'Huez, Isere province, southern France (photo circa 1973); site of a particularly grueling stage of this year's Tour de France bicycle race.
Cancer survivor and leader of the US Postal professional bicycling team, Lance Armstrong will be racing up this 9 mile road alone, one step closer in his pursuit of an unprecedented sixth consecutive Tour de France victory.
Best wishes to Lance and his team, whose accomplishments should serve to inspire each of us to engage our personal challenges, large and small, with courage and resolve, knowing that it is individual effort, alone and in teamwork, that redefines "what is humanly possible"
Go Mellow Johnny, Go!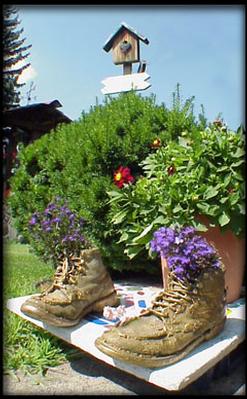 Bernie's gilded boots,
worn no more, last step taken.
Now, back door sentinels.
This last pair of many,
first donned, same as the rest,
smooth and anonymous.
All worn, worn out,
through darkness and day,
cold and hot, wet and dry,
Calloused feet,
more comfortable unshod,
wore and smoothed leather lining.
Toiled steps
creased, soaked, scarred, and scuffed,
skin, hide and sole.
Observers now, and evidence of,
a vital, irresistible habit of industry,
gapped only by well deserved sleep.
Responsibilities fulfilled shine these boots.
No longer partners in toil,
now, adornment to life well spent.