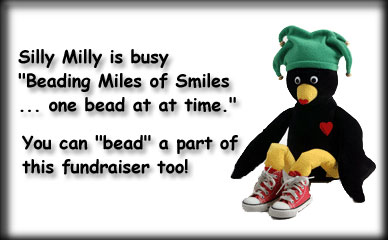 The Portable Playhouse, a non profit organization located at 425 Main Street in Forest City, has joined together with a nationally known bead company in a unique way to raise money for their specialized art therapy program.
Their goal is to create the world's longest beaded necklace while working under the guidelines of The Guinness Book of World Records to record and certify their efforts.
You can be a part of this fund raiser, too! For only a $1.00 donation, a bead will be put on this record setting necklace and your name will be recorded for the Guinness World Record. Your donation will touch the hearts of many!