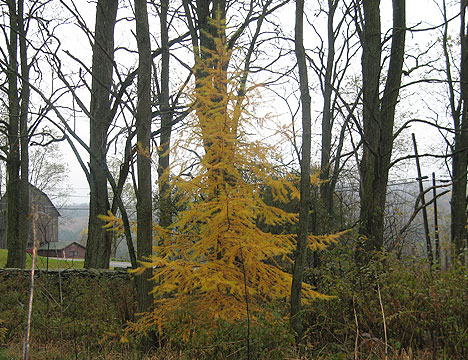 These beautiful trees are one of the few conifers that shed their needle-like leaves for the Winter.
Fast growing, statuesque, and elegant in the wind, Larches, also known as Tamarack, like growing in cool damp climates, and offer a stunning display of color at the time most trees have shed their leaves.
When the needles re-appear, their pale soft green intensifies through the Spring into the deep, rich green one usually associates with pine trees.
Individuals and stands of Larch can remain largely unnoticed, being mistaken for ordinary pines until this time of year, when they fade from summer richness to bright yellow, illuminating the last of Autumn, lingering color as Winter approaches.