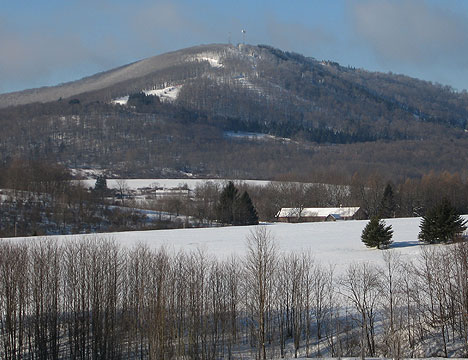 Finally, it happened. The mercury rose to nearly 20F – a welcomed respite from the single digit above and below temperatures for which this January will be remembered.
For a while, it seemed that one could not put on enough clothing to be comfortable; now, one can choose whether one or two pairs of longjohns will suffice, rather than donning everything in the underwear drawer, and hoping for the best.
It's not dark until well after 5PM. Dawn comes sooner; the sunlight finally casts noticeable warmth along with low-angled light.
February poses a full month of Winter, keeping the worry that ski season is almost over at bay. There is still plenty of skiing to be done, and though Spring may try to rush, it seems that Winter has no thoughts of going anywhere soon.
Optimism for more moderate temperatures, more snow, and more light is a welcomed companion to the stern resolve that has been necessary to maintain a bright attitude while transiting the darkest, coldest days of the year.
This Wanderlist was handcrafted at 1620 feet.