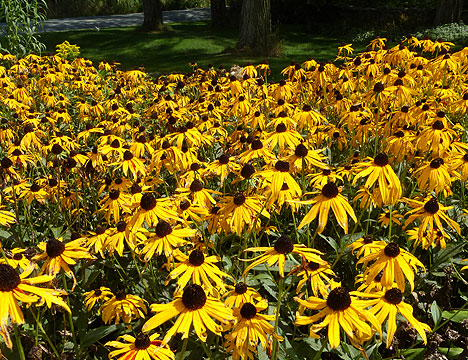 With Labor Day marking the unofficial end of summer, it is time to begin putting your garden to bed for the upcoming winter.
After a glorious summer display, the garden may now be looking a bit thin and worn. Late bloomers including shrub roses and the
black-eyed Susans will continue on for a while, but the end is in sight and it's time to pull out the list.
The Garden To-Do List
– As vegetables and flowers fade, rake out beds and leaves; add to the compost pile.
– Purchase spring bulbs for October planting.
– Keep lawn mowed to two inches and water well.
– Start to divide and transplant perennials and shrubs.
– Discontinue fertilization of most flowering shrubs.
– Plant new trees and shrubs – though not too deep; water well and add mulch.
– Seriously hydrate your flowering shrubs and trees, preparing them for winter.
– Get outdoor houseplants ready for indoor life – make sure they are free of disease and insects by cleaning with a mild diluted soap
and water.