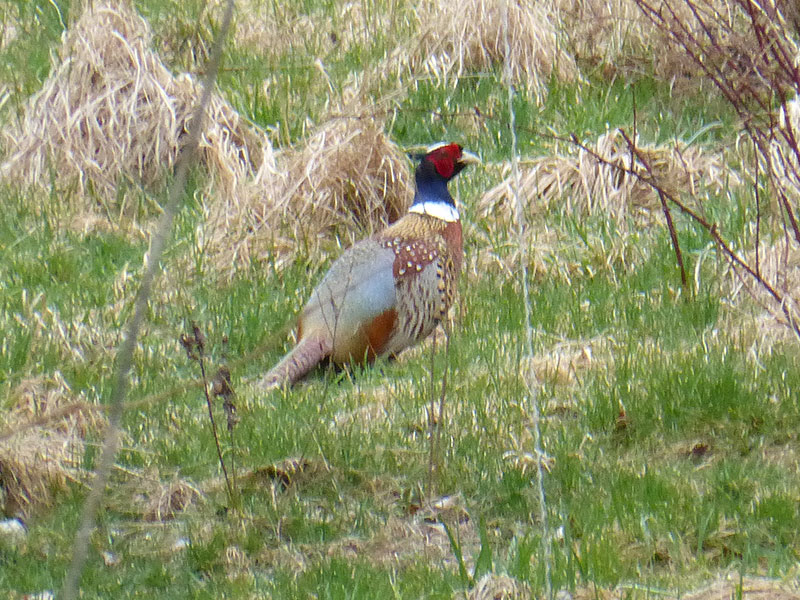 This handsome fellow wandered the few feet from his roost, just enough to worry dog.
The weather is slightly more wintry than typical this time of year; snow earlier this week, and forecasted for tomorrow.  When viewed in the grand scheme of things, the weather is introducing somewhat of an air of normalcy to an otherwise, unseasonable winter and spring.
Gives one the impression that finally, Spring will catch up with itself, warm weather will come and stay.