Starrucca Viaduct Celebration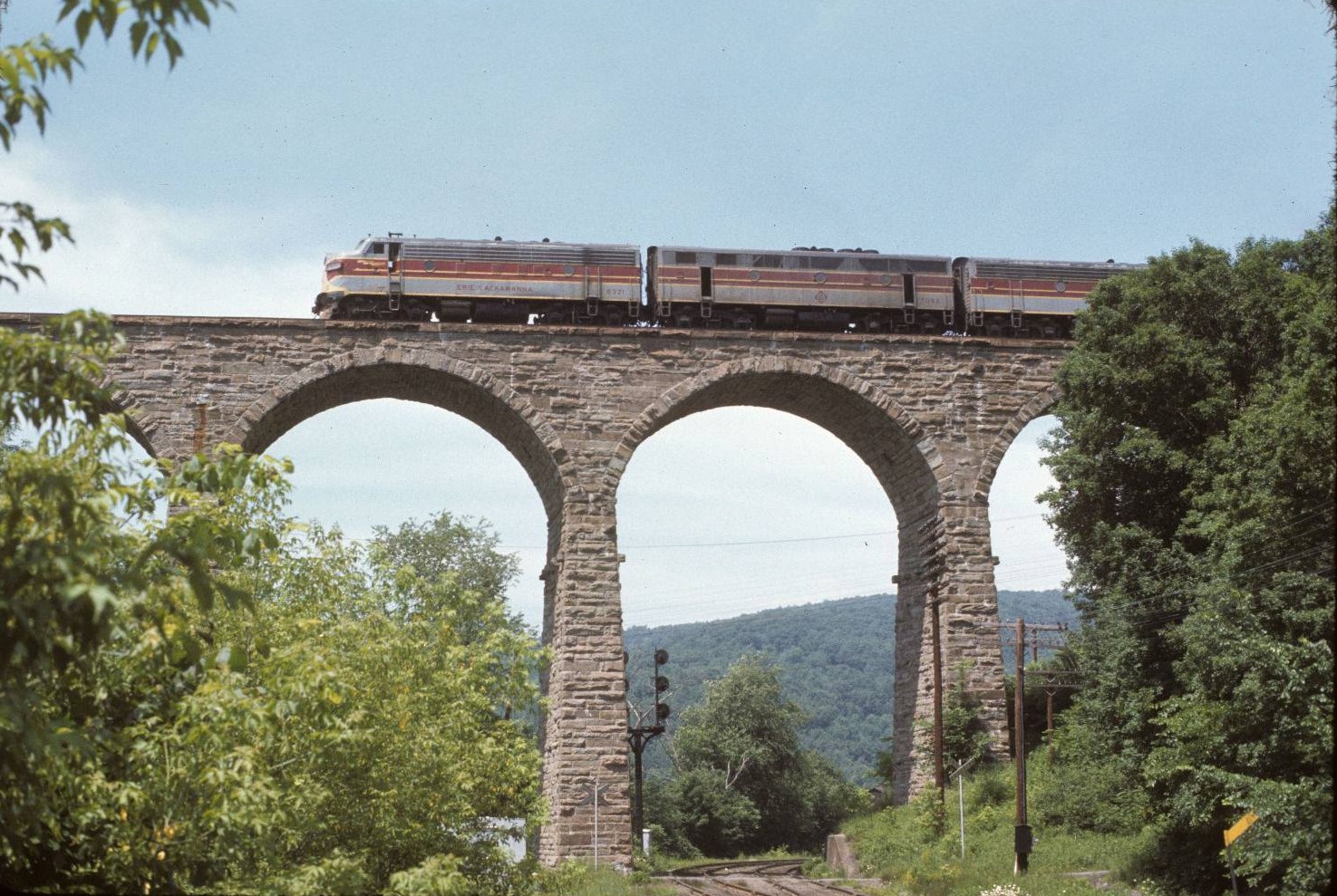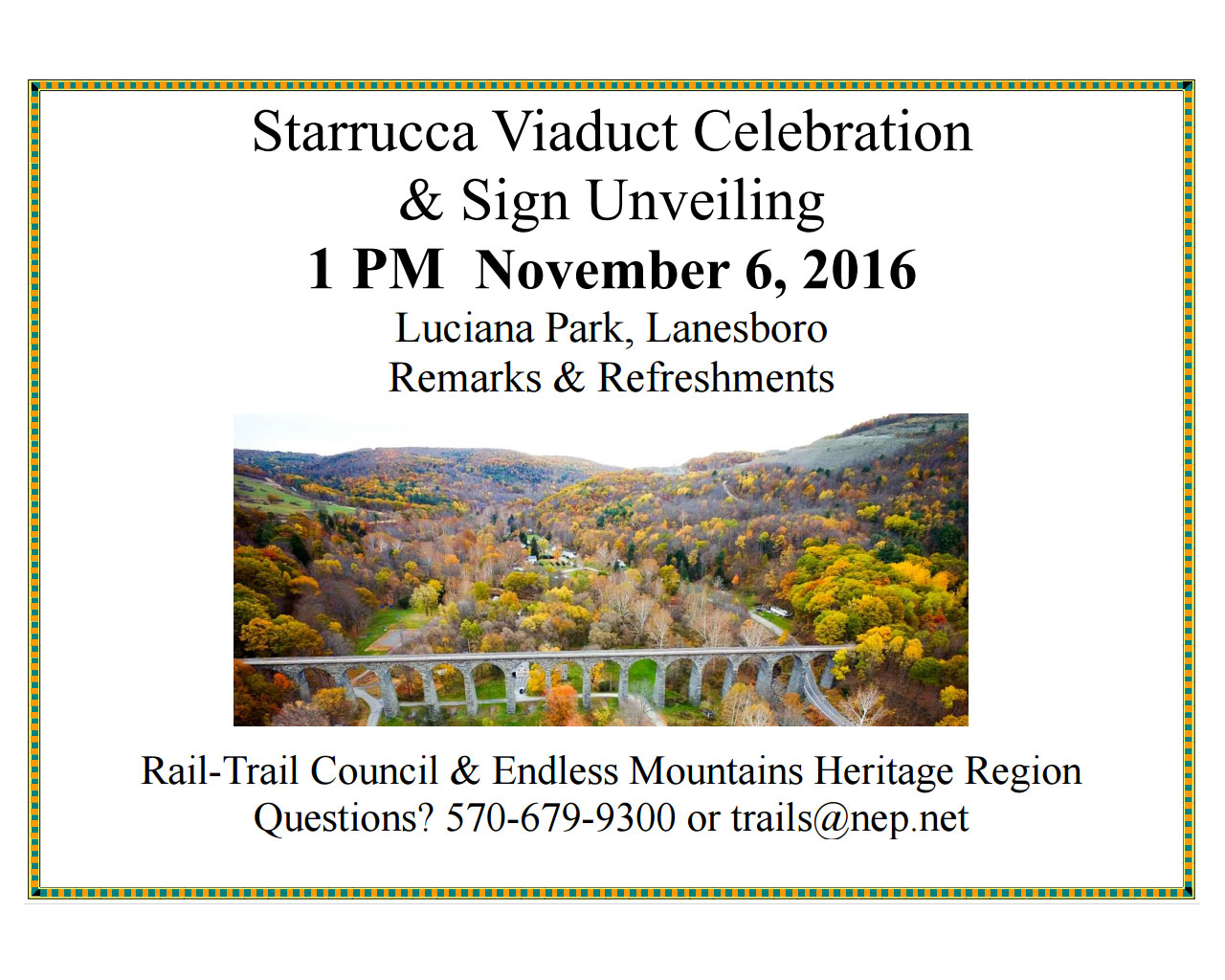 NEPA Rail-Trails is having a Starrucca Viaduct celebration & sign unveiling!
The Starrucca Viaduct is an awesome bridge of PA bluestone (not concrete). The Nicholson Bridge often gets all the attention.
It is on the national Registry of Historic Places and is one of 260 worldwide civil engineering landmarks.
"Recognized as one of the most daring feats of stone vault engineering ever attempted in this country"
The history is fascinating (and the sign covers much of its history). NEPA Rail-Trail trail goes underneath this 'bridge of stone' and to date there has only been a one-sentence historical sign.
We are also having a patio of bluestone installed (with donor pavers) working with Pa Bluestone Association.