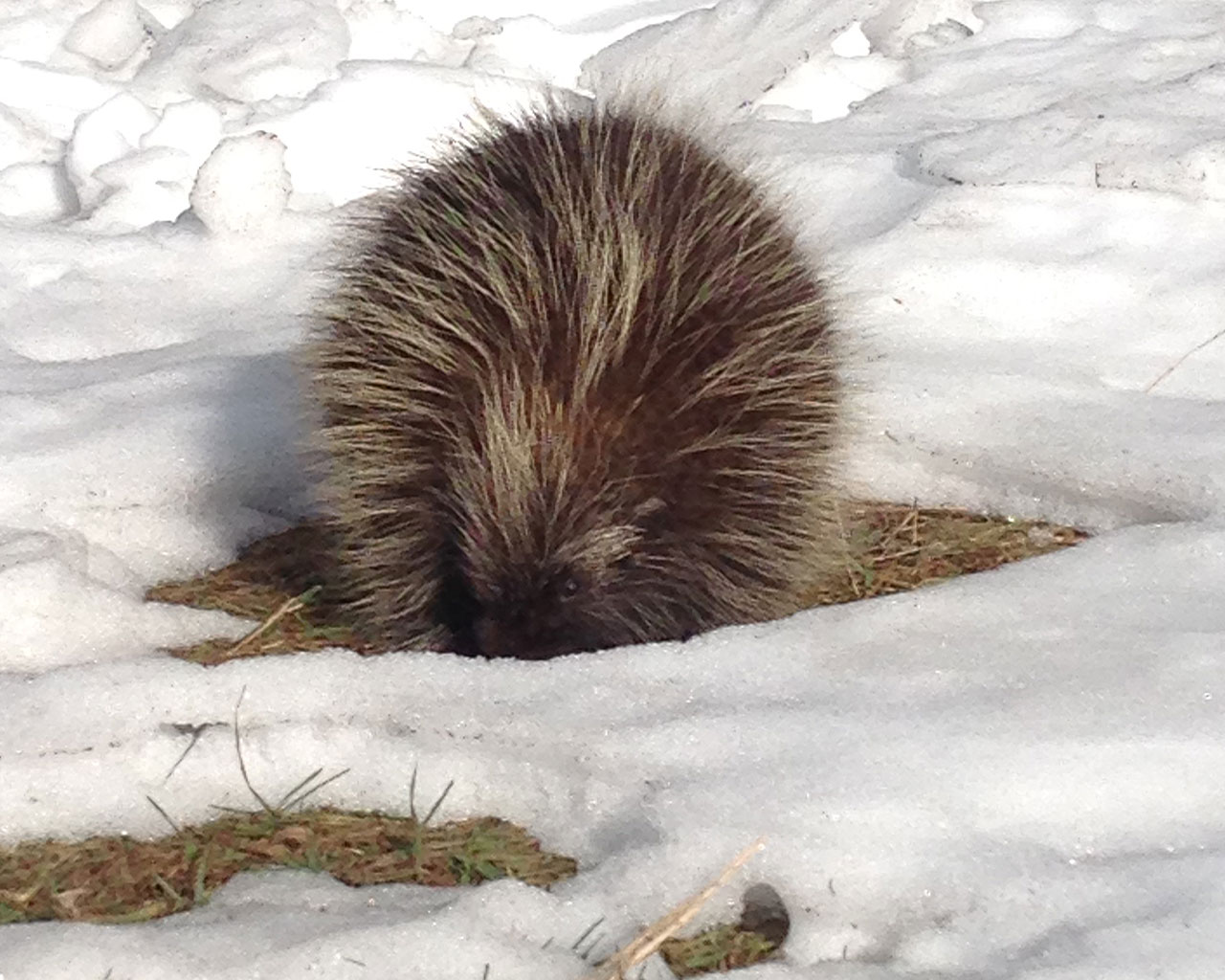 Saw this fellow feeding on some still green tinged grass, exposed by recent warm weather.
Odd thing, this patch of snow was near the top of Elk Mountain! Last year, a muskrat spent several weeks wintering just a few feet from where this porcupine was spotted.
Though sickness could have brought him out amongst people in the daylight, it is not unusual to see many different critters high on The Hill.
Sick or not, we gave this guy a wide berth as he enjoyed some rare late December sun rays, filling his belly with a taste of summer.