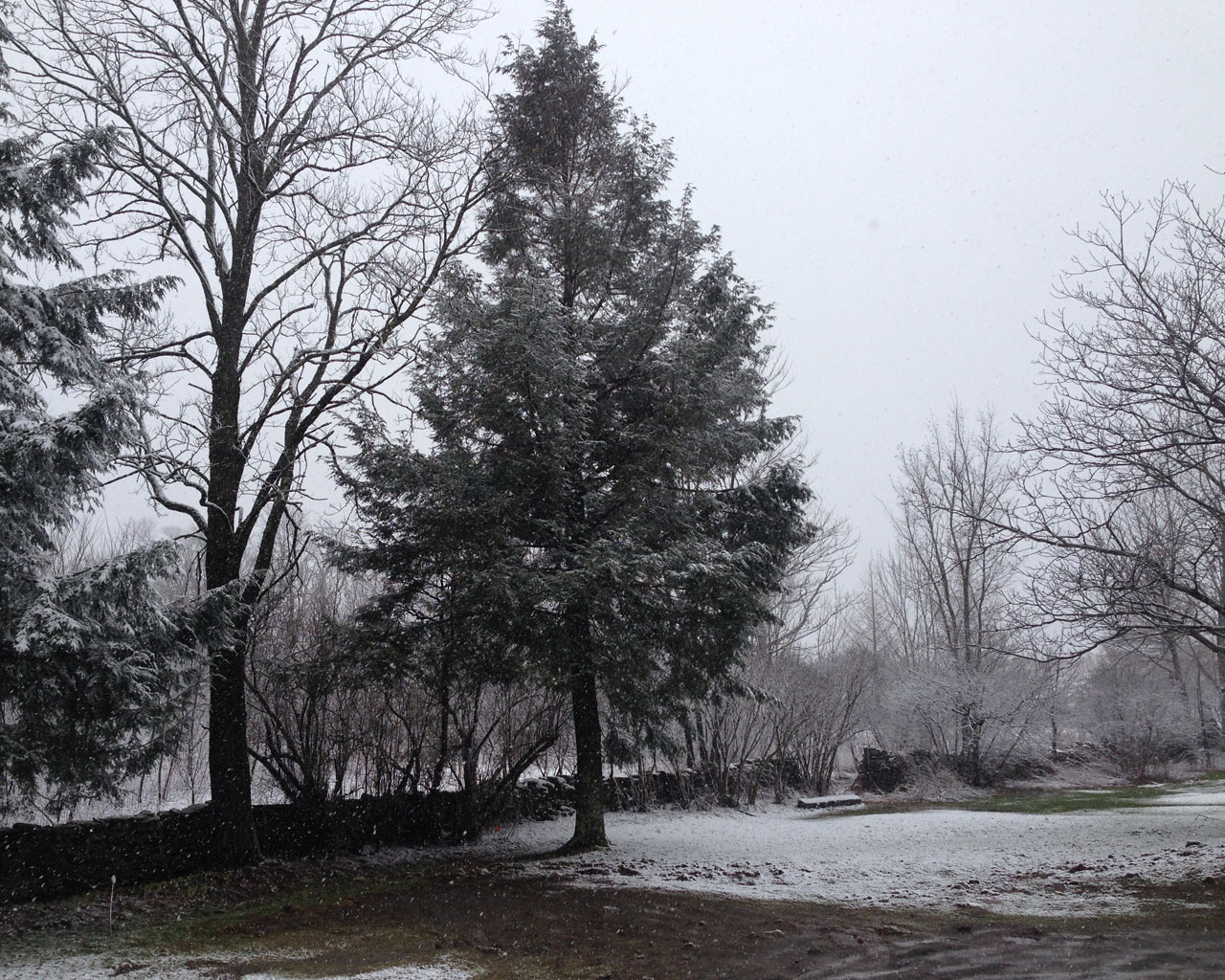 Winter seems to want to hold on.. Earlier this week, above, grass greened up by warm weather before Stella, snow covering everything else except the mud and ruts of the driveway.
Today, a beautiful day – cool but sunny and breezy.
All in all, mud season is going well, as the snowpack left by Stella is gracefully diminished. Spring sun is drying everything out. 70's forecast for next week!