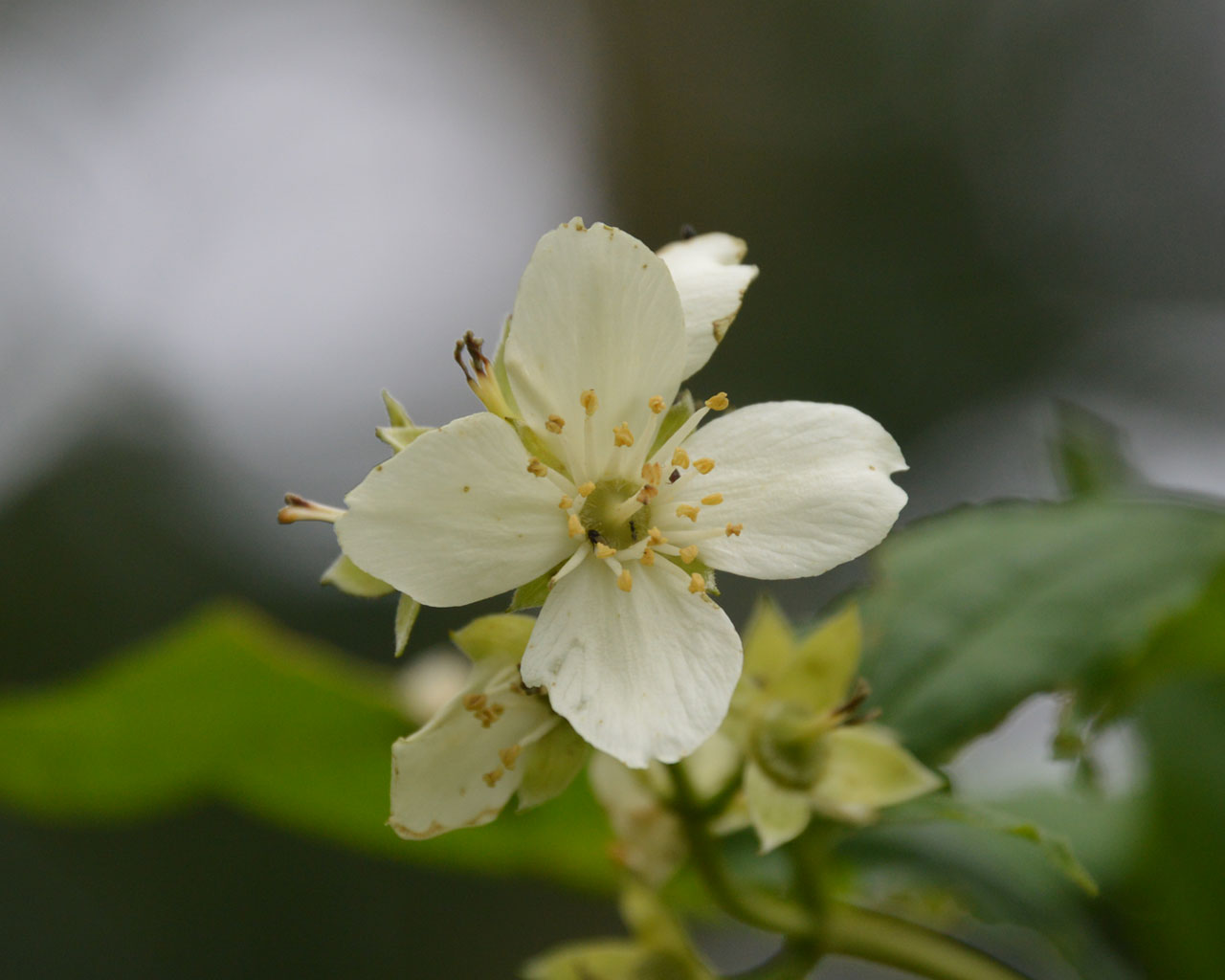 This blossom, and a bunch of it's kin has populated a bush in the yard. Not that they've not done so other years, but this bush doesn't seem to blossom but every few years.
When it does, however, walking past it on trips to the mailbox are delightful!
The blossoms emanate a wonderful scent, just days after the Black Locust blossoms have peaked.
Even with midsummer's night still days away, it's hard to imagine the woods and the forests getting any thicker, greener, or more lush.
From Wikipedia, the free encyclopedia:
Philadelphus coronarius (sweet mock-orange, English dogwood) is a species of flowering plant in the family Hydrangaceae, native to Southern Europe. It is a deciduous shrub growing to 3 m (10 ft) tall by 2.5 m (8 ft) wide, with toothed leaves and bowl-shaped white flowers with prominent stamens. In the species the blooms are abundant and very fragrant, but less so in the cultivars. It may resemble, but is not related to varieties of the similarly named dogwood, which is the common name for Cornus in the family Cornaceae.
Philadelphus coronarius
The specific epithet coronarius means "used for garlands".