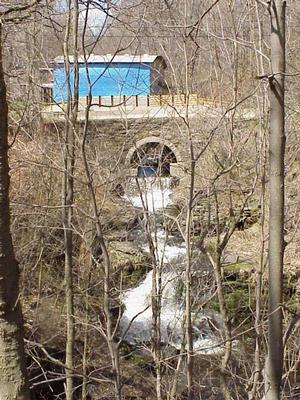 View of Fiddle Lake Creek near the Rail-Trail trailhead next door to Cable's Store in Union Dale.
Though there always remains more work, volunteers from the NEPA Rail-Trail chapter did a great job of tidying up the trail as part of their contribution to the The Great Pennsylvania Cleanup 2004.
The group's efforts make scenes such as this one more accessible and enjoyable for locals and visitors alike.