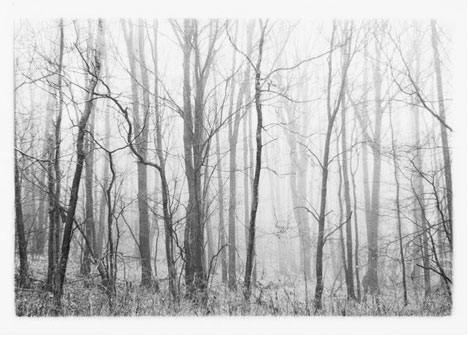 Before there were roads, towns or villages, this part of the county was originally settled by Yankees. Folks would walk here from Massachusetts and other parts of New England each Spring, clear land, make shelter, then walk back in the Autumn. They would do this for years, until they established enough infrastructure here to finally winter over in these hills.
Today, it's remarkable how many of us who are generally considered locals here on The Hill, spent a considerable amount of their lives in New England. Some of us in the hills of Vermont, a port in New Hampshire, along the technology corridor around Boston and Cape Cod in Massachusetts, or along the rocky coast of Maine.
Come to Fern Hall Inn now until January 6th, and view this enchanting mix of New England and Mid-Atlantic as Russ Klapatch sees it. Through his black and white photography, Mr. Klapatch has succeeded in capturing the characteristic textures and interplay of light and dark of images from here on The Hill, as well as coastal Maine, and beyond.
At December First Friday Scranton, see more art from the neighborhood at The Northern Light Expresso bar. South Gibsonites Judy and Eli Marsh's photographs and assemblages are delightfully unigue. Guaranteed, you'll not see anything like this work – it's wonderful!
Consider Russ's, Judy and Eli's work with an eye for a unique one of a kind gift for friends and loved ones!
View more of Mr. Klapatch's work at www.elkmtnarea.com/russklapatch Print orders: 570.448.7877 – e-mail info@hillview.com – PO Box 105, Union Dale, PA 18470-0105