CLIFFORD HISTORICAL SOCIETY DRAWS WINNERS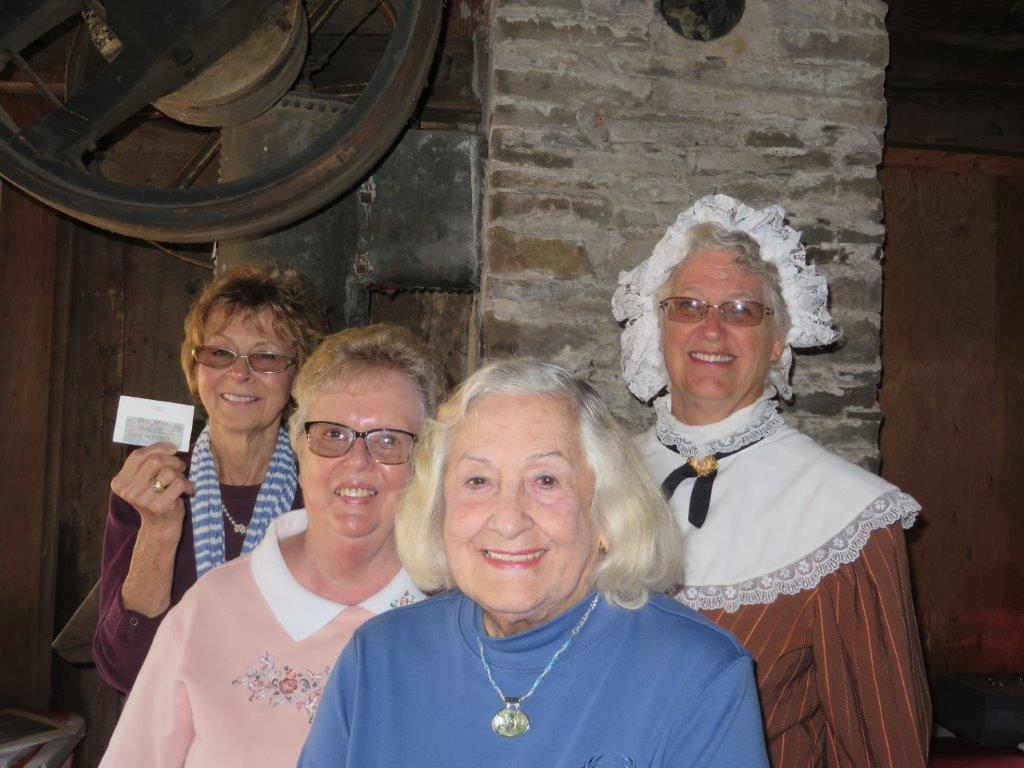 CLIFFORD TOWNSHIP PA — "Our sincerest THANK YOU to EVERYONE who supported our most successful fundraiser ever," said Sandy Wilmot, Director of the Clifford Township Historical Society (CTHS). On Sunday September 10th, amid a crowd of visitors enjoying an early Fall afternoon, Wilmot drew the winning tickets in the 50/50 raffle held by the CTHS. (The winners' names are posted on their website, www.cliffordtownshiphistoricalsociety.org.)
"Donations were collected right up to the end, just prior to drawing the tickets," Wilmot added. "And the most amazing part is that $2,750 from several winning tickets has been graciously donated back to the Historical Society. This support is so very much appreciated and will be put to good use!"
Held inside the nearly 150-year old Yarns Cider Mill at Suraci Farm in Clifford Township, the raffle drawing was the culmination of an innovative ten-month long major fundraiser. With hundreds of tickets sold at $50 apiece, "raising funds like this wasn't an easy job, but our community of friends and families came through for us," said Wilmot. "It's exciting to know that our small group of volunteers can continue to move forward with many of our plans and programs to help keep local-area history alive."
Founded in 2006, the CTHS has endeavored to collect, document, and preserve the wealth of historical information and memorabilia relating to the early settlement of Clifford and the surrounding area. Throughout the years, the CTHS has established the Museum of Local History and its ever-growing indoor exhibits. It restored and enhanced the Hoover School, is continually collecting artifacts for the year-old Agricultural Museum located on the picnic grounds of the township's fire company, seasonally grows the efforts of the newer Children's Garden, and is currently in the throes of renovating the Cider Mill to working order.
"The community continues to give and help and support our program's efforts," Wilmot said. "And these raffle funds have really helped us to continue matching the various grants made available to us through The Endless Mountain Heritage Region. Funded by the PA Department of Conservation and Natural Resources, they made $12,000 available to us for this year and next. Together with the funds raised through this raffle, prior grants, monetary donations, and the countless hours our handful of volunteers continually donates, we're able to match grants dollar for dollar."
To volunteer your time with the CTHS or make a donation to help fund its many projects, contact the group at 570-679-2723 or email peltz@nep.net.
Written by Union Dale freelance feature writer Karen Bernhardt Toolan for the Clifford Township Historical Society, with thanks to the Susquehanna County Room Tax Grant Fund through the Endless Mountains Visitors Bureau.