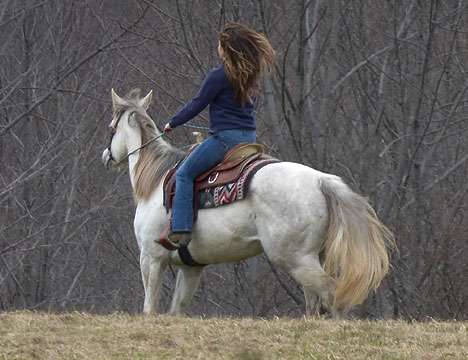 The agreeable Warm spring weather on Sunday found this young woman and her mount, along with several other equine and human friends, out for a Sunday ride along the East Mountain dirt road.
Within the last week, it seems that Spring days are finally beginning to outnumber Winter days. Not a flurry in the air to be seen, daffodils are pervasive, and no need for wearing fleece – finally the cotton hoody feels just fine.
On a beautiful Spring day, warm air lifts and fluffs this woman's mane, it's wind blown shape mimicked by her horse's tail.