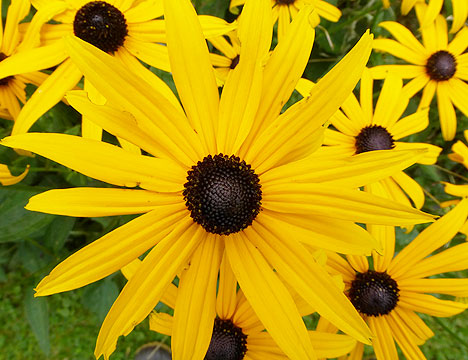 Wikipedia reports: "Rudbeckia hirta, commonly called black-eyed Susan, is a species of flowering plant in the family Asteraceae, native to the
Eastern and Central United States. It is one of a number of plants with the common name black-eyed Susan. Other common names
for this plant include: brown-eyed Susan, brown Betty, gloriosa daisy, golden Jerusalem, Poorland daisy, yellow daisy, and
yellow ox-eye daisy.
The plant also is a traditional Native American medicinal herb in several tribal nations; believed in those cultures to be a remedy,
among other things, for colds, flu, infection, swelling and (topically, by poultice) for snake bite (although not all parts of the
plant are edible)."